Chocolate Cake Mix 500g by THE GLUTEN FREE FOOD CO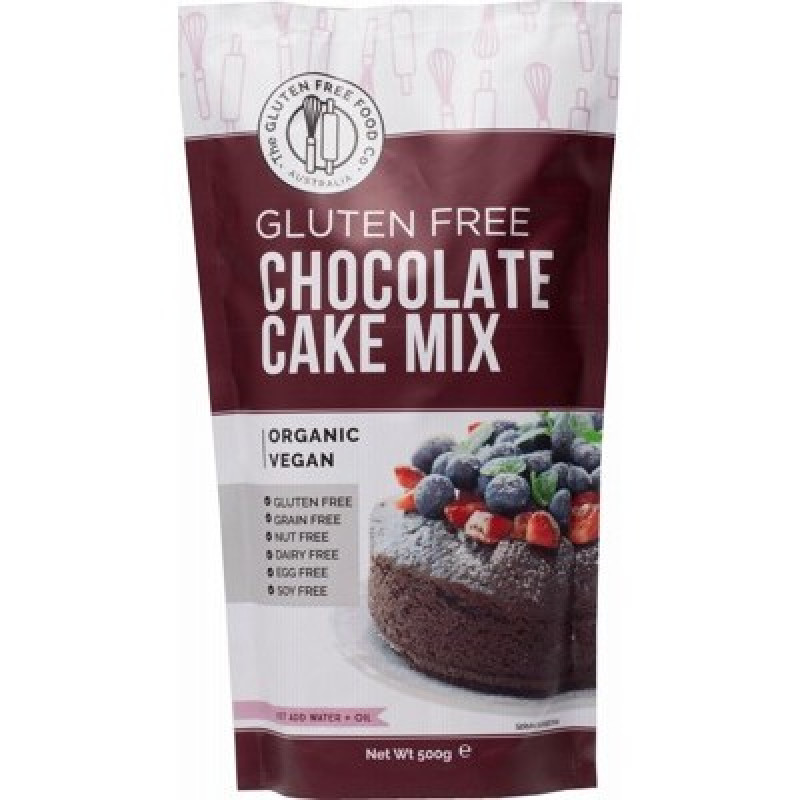 The Gluten Free Chocolate Cake Mix from Monica's Mixes makes delicious chocolate cake using wholefood ingredients rich in nutrients and fibre.
With 12 servings per pack, the mix uses a range of organic grain free flours, as well as Coconut Sugar, Cacao powder and Baking Powder. All you need to do is add water and oil for a moreish chocolatey treat.
Made in Australia. Organic ingredients, gluten-free & vegan (recipe does not require egg).
Ingredients: Gluten Free Wholemeal Cake Flour (Organic Coconut Flour, Australian Green Banana Flour, Organic Psyllium, Organic Golden Flaxseed Flour, Australian Lupin Flakes) Organic Raw Sugar, Organic Tapioca Flour, Organic Cocoa Powder, Baking Powder, Kfibre™, Sea Salt.