Coconut Amino Sauce 250ml by NIULIFE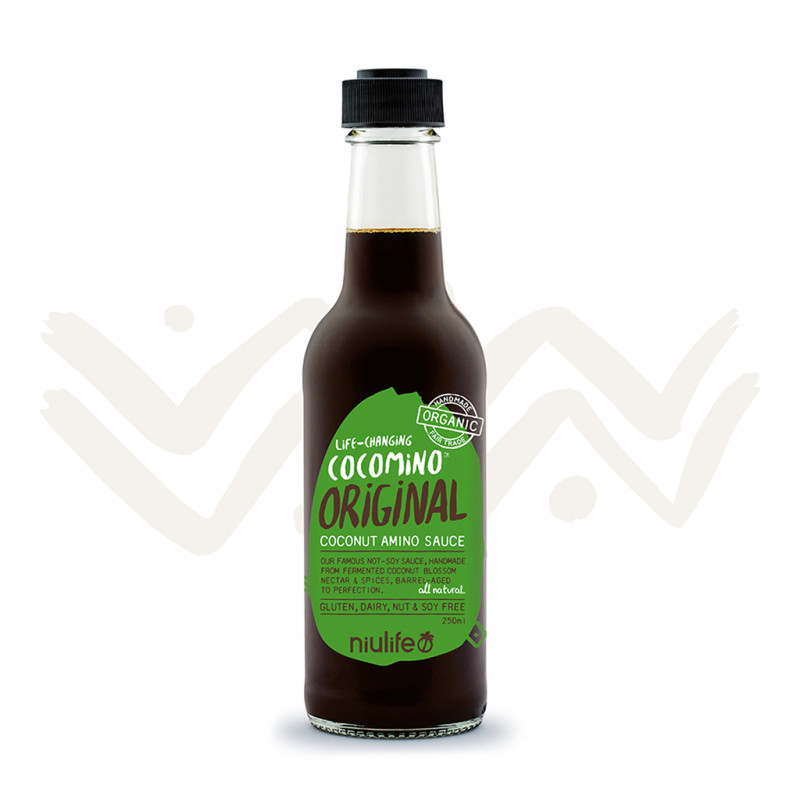 Our famous not-soy sauce, handmade from fermented coconut blossom nectar & spices, barrel-aged to perfection.
A deliciously original alternative to soy sauce that's famous for flavour. Handmade from barrel-aged fermented coconut blossom nectar, it supports the empowerment of women living in remote coastal villages.
Ideal for salads, dressings, stir-fries, sushi, meat and fish, soups, splashed on vegetables or with rice and beans.
No chemicals
Unrefined
All natural
No GMO
Fair trade
Certified organic
Nut free
Preservative & Gluten free
Vegan
Paleo
Famous for flavour
100% of profits from all Niulife products go towards running our DME® VillageForLife™ empowerment programs. These equip small communities living in remote villages with everything they need to set up their own independent, sustainable & vibrant local economy. Thanks to you, they now have the power to enjoy a richer, fairer quality of life.
INGREDIENTS: Barrel-aged coconut blossom nectar, bird's eye chilli, garlic, onion, sun-dried mineral-rich sea salt
ALLERGEN ADVICE: Made in a facility free of nuts, soy, gluten & dairy.