Concealer - Light by ECO MINERALS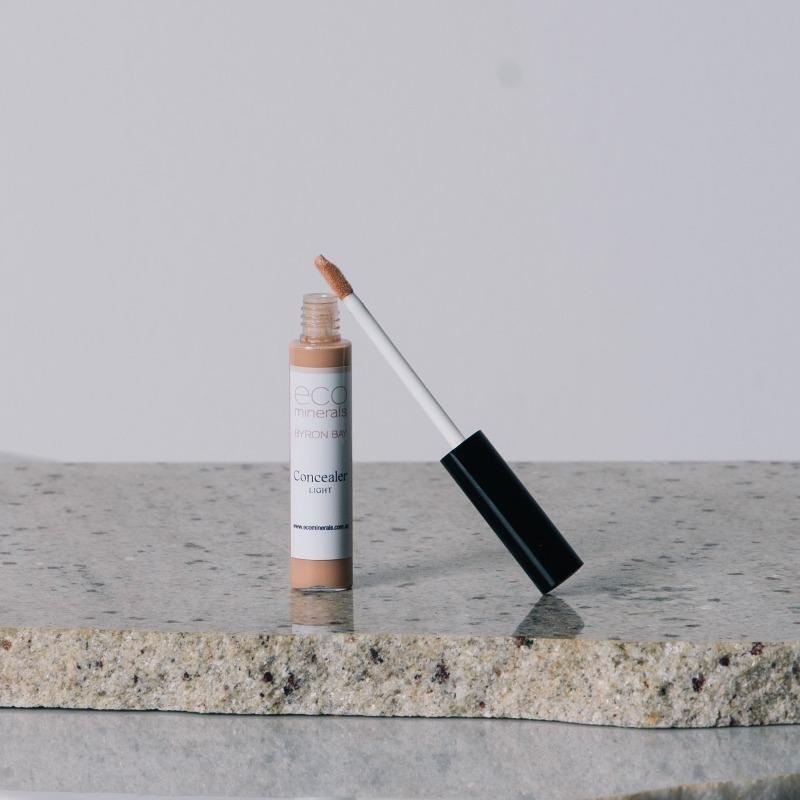 A natural mineral concealer for eyes, spots and blemishes.
This nourishing liquid natural mineral concealer is formulated to make blemishes and dark circles beneath your eyes just disappear.
Based on pure minerals and plant oils - this concealer offers great coverage while keeping your skin balanced. (it doesn't dry out like many water-based concealers can).
Fair to Medium skin tones are best with Concealer Light. Tanned and Deeper skins are best with Concealer Medium.
Ingredients:
Caprylic Triglyceride (from coconut), Mica, Zinc Oxide, Zea Mays, Jojoba Oil, Cetearyl Glucoside, Cetearyl Alcohol, Shea Butter, Polyglyceryl Oleate, Stearic Acid, Tocopherol, Grapefruit Seed Extract, Depending on colour, may contain (+/-) Titanium Dioxide, Iron Oxides, Ultramarines.