Creamy Drinking Chocolate 250g by LOVING EARTH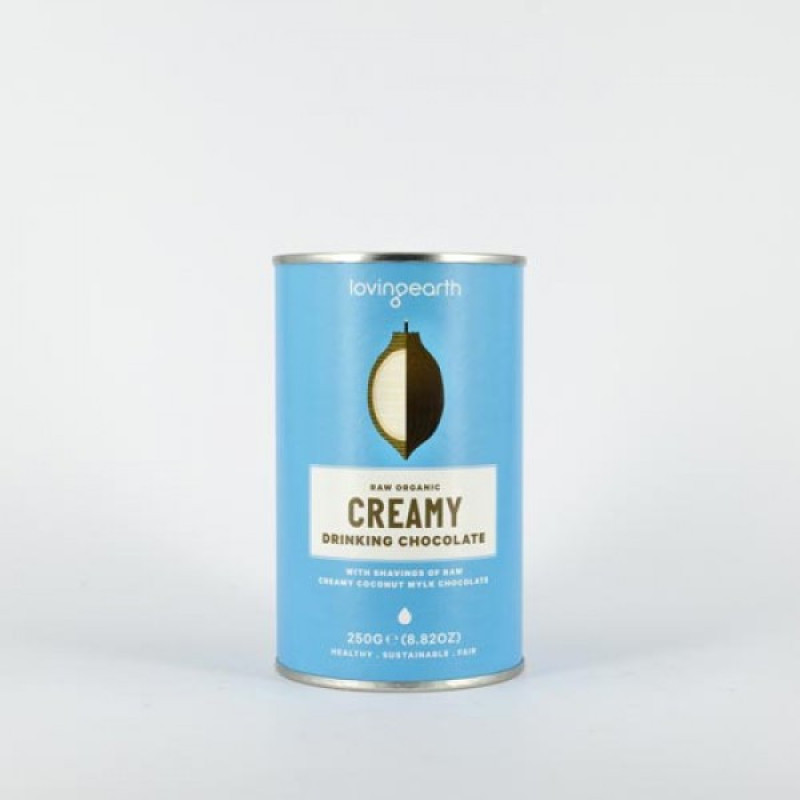 Loving Earth makes its cacao powder from Amazónico Criollo cacao purchased on a fair trade basis from small cooperatives in the Satipo region of Peru. It's produced by traditional, sustainable methods and minimally processed at low temperatures to preserve its natural nutrients. Those include magnesium and antioxidants at twice the concentration found in ordinary cocoa powder. This Creamy Drinking Chocolate incorporates Loving Earth's famous Mylk chocolate for a lusciously smooth drink that you'll love hot or cold.
Ingredients: cacao powder, raw creamy coconut Mylk chocolate (evaporated coconut nectar, virgin cacao butter, coconut, raw cacao beans), evaporated coconut nectar.