Fig & Macadamia Chunks 150g by KITZ LIVING FOODS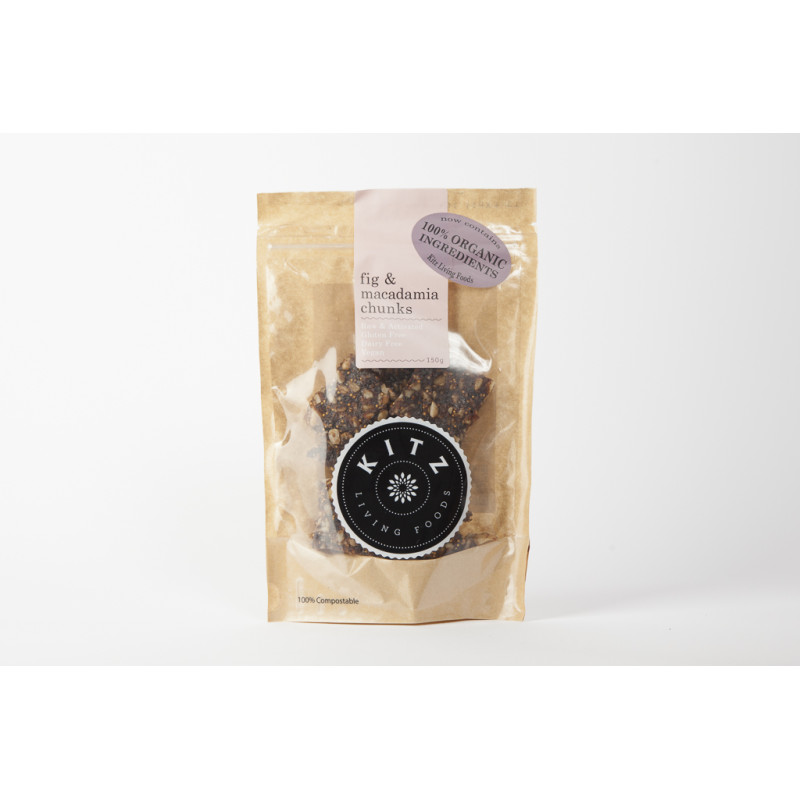 A surprising blend of organic raw figs and macadamias is unlike anything you have ever tasted before. Enjoy with your afternoon cuppa, but truly these chunks are substantial enough for a grab-and-go breakfast on your way out the door. Also they are delish served on a bowl of rock hard coconut ice cream! Made with activated seeds! Dehydrated below 47°C for optimal taste and nutrition.
VEGAN. Paleo-friendly.
Made in a facility that handles tree nuts, sesame and soy. Free from wheat, gluten, dairy products, peanuts, eggs, yeast, fish, shellfish and cane sugar. Contains nuts.
Ingredients: Figs*(29%), sultanas*, sunflower seeds*, macadamias*(20%), spices* (coriander*, ginger*, cloves*), vanilla*, cinnamon*.
*Certified organic ingredient