Foot & Body Scrub Pad by SAFIX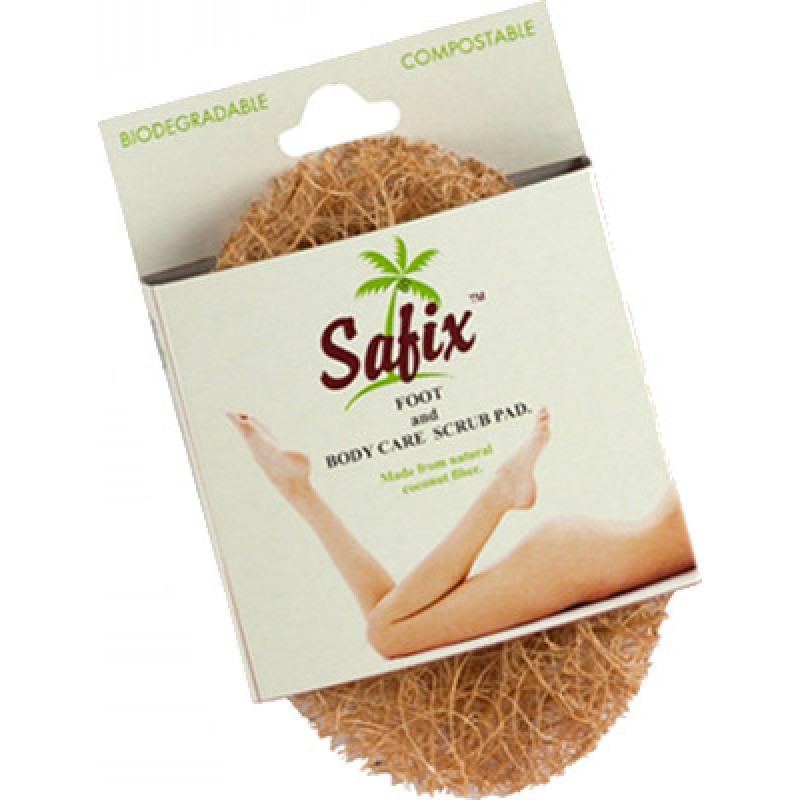 A 100% compostable and biodegradable scrub pad that is kind on the body and the environment. Made from natural coconut coir, the hard fibres from a coconut husk, Safix scrub pads are excellent for exfoliating or for a body & foot scrub. After use, it can simply be composted. To refresh your Safix scrub pad, simply add it to your clothes wash or boil in water.
Content: 100% coconut coir vegetable fibre bound with a non-toxic adhesive.