Gentle Conditioner 250ml by WILD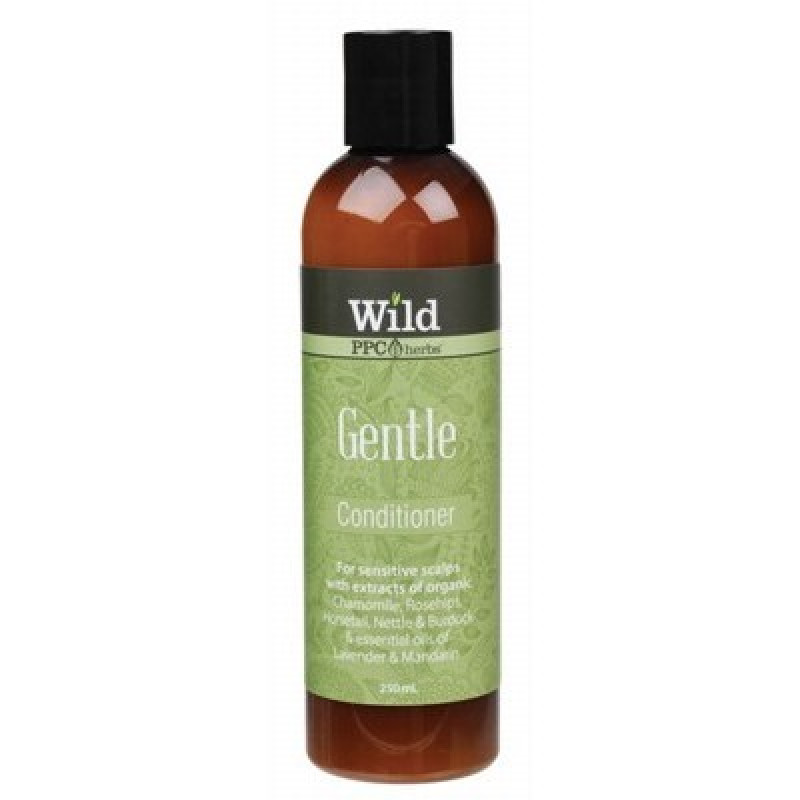 Gentle conditioner formulated for sensitive scalps and to enrich, nourish and strengthen your hair. Nettle, rich in chlorophyll, silica and sulfur, nutrients that moisturise the hair and promote healthy growth. The astringent properties of nettle will tone your scalp and add shine. When applied to the scalp Burdock can help scalp conditions such as dandruff and hair loss. Gentle enough for children and also suitable for pets.
Wild products do NOT contain: animal products or products tested on animals, artificial colours, detergents, perfumes, sodium lauryl sulfate or sodium laureth sulfate.
Ingredients: Water, Cetearyl alcohol, BehentrimoniumMetosulphate, Glycerine, Hydrolyzed Soy Protein, Dimethicone, Glyceryl Stearate, Methylchloroisothiazolinone (Preservative) and Methylisothiazolinone (Preservative). Organic Herbal Extracts: Chamomile, Rosehip, Horsetail, Nettle, Burdock Organic Essential Oils: Lavender, Tree Oil