Glass Coffee Cup - Cool Grey 12oz by SOL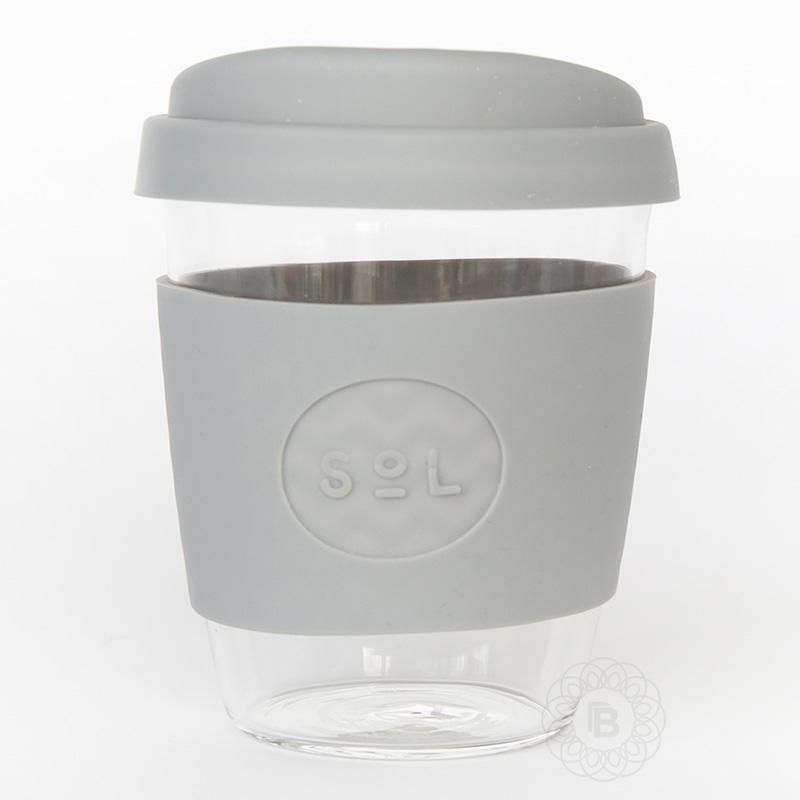 We are for ending waste and embracing taste. These beautiful handblown glass cups are are 100% plastic and chemical free. Designed to keep the heat in and the nasties out. They're sustainable, safe to use, and look after our environment.
– BPA and Chemical Free
– Safely used in the dishwasher
– Microwave friendly
– Come in a range of colours to suit every personality
– All glasses come with a Silicon sleeve and Lid, and arrive safely in beautiful Sol boxes
– Perfect for on-the-go hot and cold beverages
Lightweight, ultra crystal clear and like nothing you've ever had before.
SoL Cups are designed to help people move from a throwaway mindset to a more environmentally supportive one, so we can all be kind to the world around us. They're portable, convenient, aesthetically pleasing, and infinitely reusable.