Gluten Free Wholemeal Flour Blend 400g by THE GLUTEN FREE FOOD CO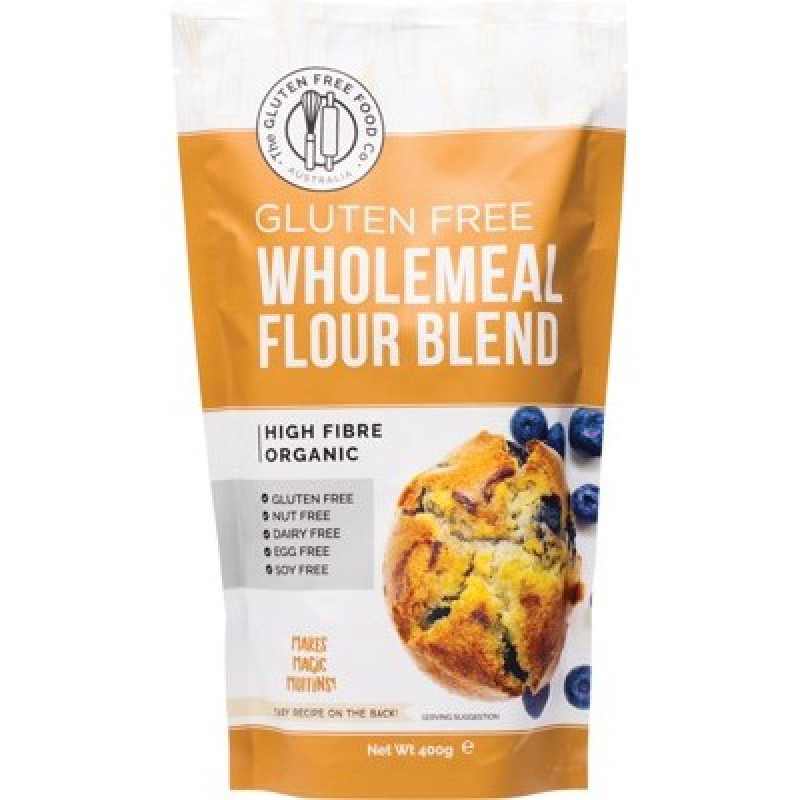 The organic flour blend is a 1 for 1 substitution for regular wheat flour. Made using only organic and natural ingredients, including tapioca flour, brown rice flour and more. Use this flour mix as a straight substitute for any recipe you already love. Unlike most gluten free flours that are made up of mostly starches, this 1 for 1 flour is made up of 100% organic flours to make a nutrient dense, high fibre, whole grain and seed blend.
Organic

Gluten Free | Dairy Free | Sugar Free | Egg Free | Nut Free

Vegan Friendly

Ingredients: Organic Brown Rice Flour, Organic Tapioca Flour, Organic Sorghum Flour, Organic Golden Flaxseed Flour, Organic Quinoa Flour, Organic Psyllium.