Gluten Free Grain Free Flour Blend 400g by THE GLUTEN FREE FOOD CO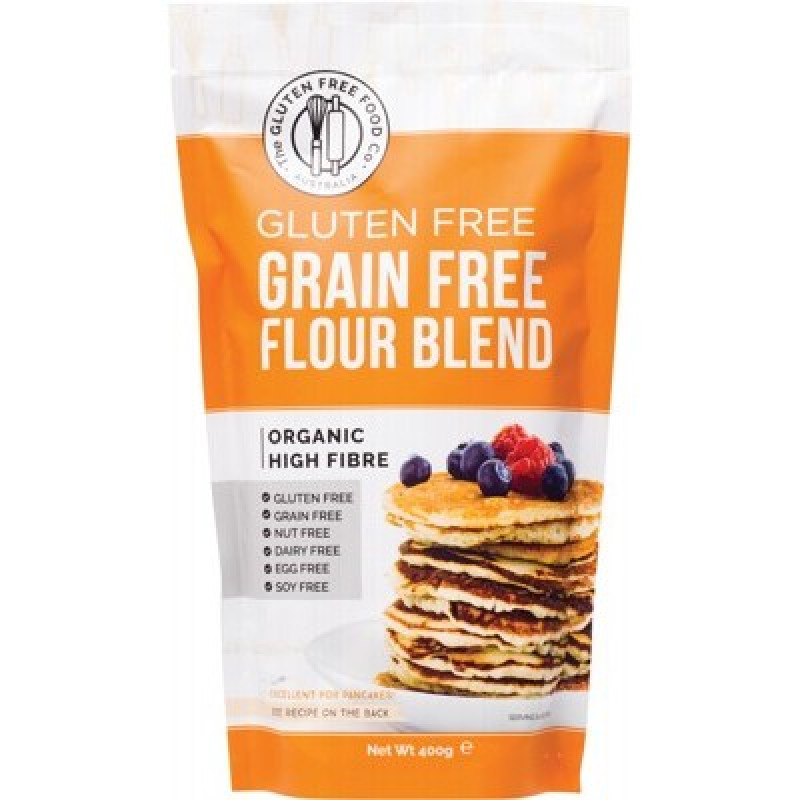 The Gluten Free Grain Free Flour is a grain-free blend of wholefood flours that works as an ideal alternative to regular plain flour. Simply substitute the same amount of plain flour for this Paleo Flour in all of your baking recipes.
Nutritious ingredients include Flax and Sesame Meal, as well as Green Banana Flour, a starch that is excellent for digestion and has a low GI score. Despite the name, it doesn't taste like banana!
Made in Australia. Organic ingredients, gluten-free, vegan ingredients (recipes may require egg).
Ingredients: Organic Buckwheat Flour, Organic Tapioca Flour, Australian Green Banana Flour, Organic Coconut Flour, Organic Golden Flax Seed Flour, Organic Psyllium.