Goji Berries 125g by POWER SUPER FOODS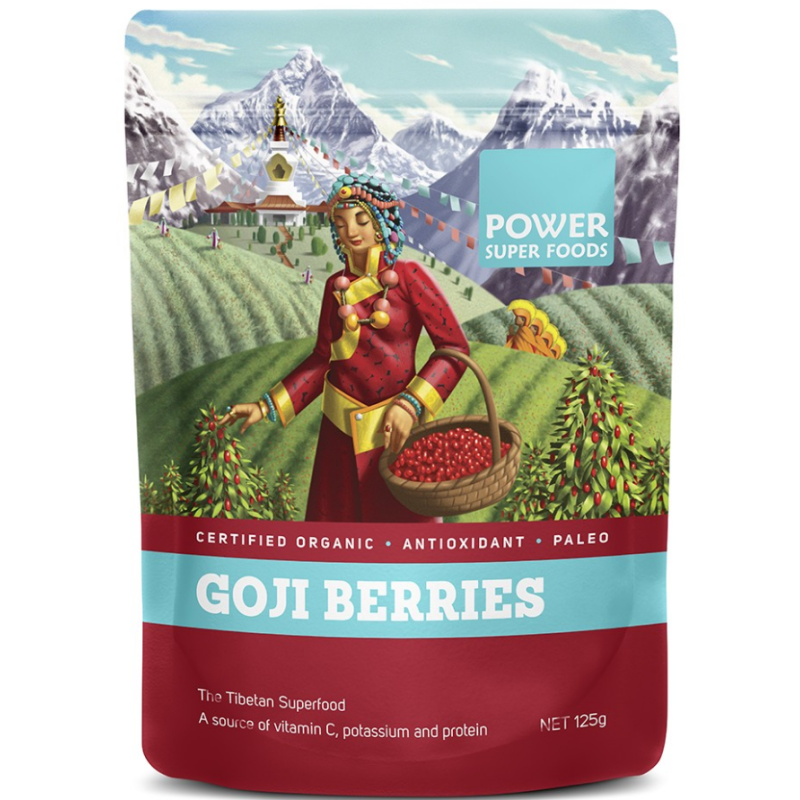 The Tibetan Superfood! Also known as Chinese wolfberry or Gou Qi Zi, goji berries provide a natural source of antioxidants.
Certified Organic is your safeguard ensuring a non-irradiated, non-genetically modified superfood grown without chemical fertilisers. These goji berries are certified by 'ACO' – Australia's most recognised organic certifying body.
People can't get enough of the cherry-like taste of this healthy snack food, with 21 minerals, super high Vitamin C, Vitamin A, complete protein (18 amino acids) AND an ORAC (anti-oxidant ) score of 25,300 !!
Ingredients: Organic goji berries.