Henna Shampoo 250ml by WILD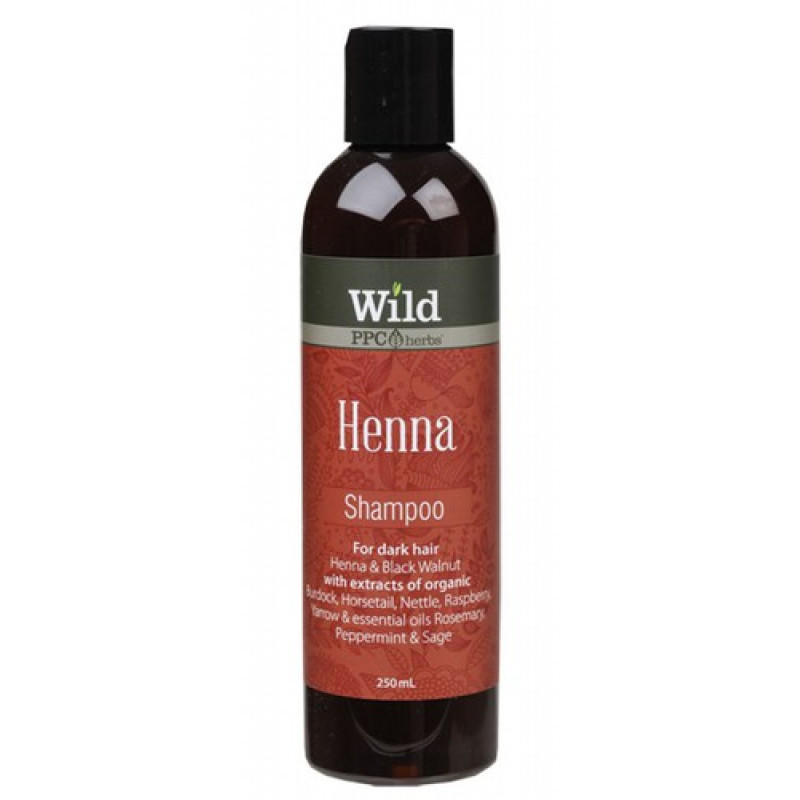 Formulated with a natural coconut low-foaming shampoo base to clean, nourish and strengthen your hair. Henna gives dark hair depth and shine plus it brings out red and gold highlights. Rosemary oil has a strong, spicy smell and is a natural remedy for hair loss. It improves the condition of your scalp and prevents dandruff and flaking. Contains Vitamin B5 to strengthen hair and Vitamin E to keep hair flexible.

Wild products do NOT contain: animal products or products tested on animals, artificial colours, detergents, perfumes, sodium lauryl sulfate or sodium laureth sulfate.

Ingredients: Water, Sodium Olefin Sulphonate, CocoamidopropylBetaine, BehentrimoniumMetosulphate, Cetearyl alcohol, Panthenol (Vitamin B5), Tocopheryl (Vitamin E), Sodium Chloride, Citric Acid, Methylchloroisothiazolinone (Preservative) and Methylisothiazolinone (Preservative).Organic Herbal Extracts: Henna, Burdock, Black Walnut, Horsetail, Nettle, Raspberry, Yarrow Organic Essential Oils: Rosemary, Peppermint and Sage