Honeybee Wrap Medium Single by HONEYBEE WRAP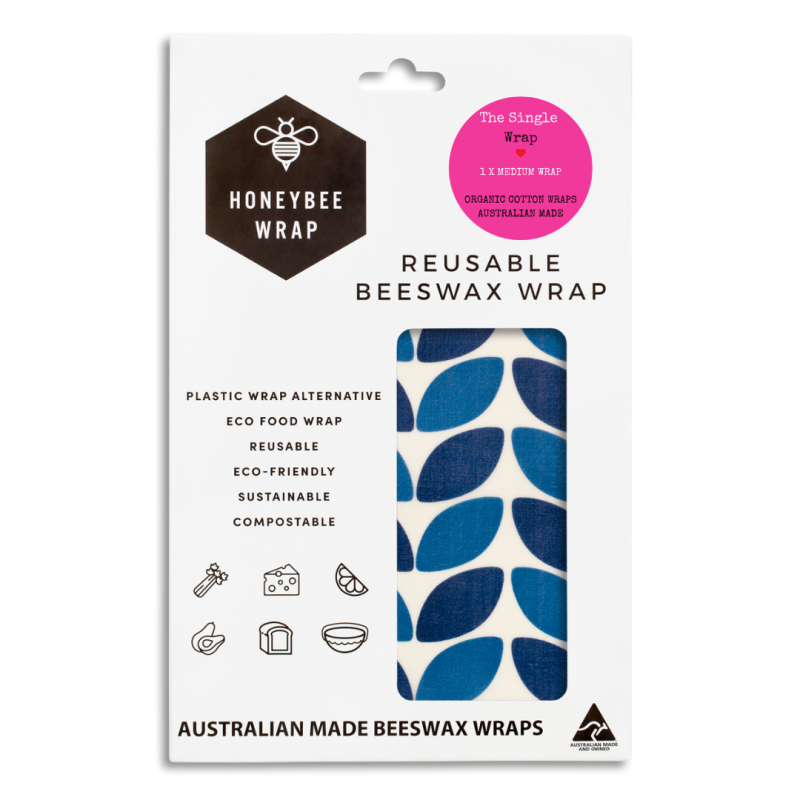 A very versatile size for the kitchen use as a cheese wrap, sandwich wrap, salad bowl cover, children's lunch wrap, or to store herbs to keep them fresh for longer!
All Honeybee Wraps are made with 100% organic cotton infused with a special blend of local organic beeswax, certified organic coconut oil, jojoba oil and natural tree gum products which have antibacterial properties. All hand made here in our little studio in Byron Bay Australia.
You will receive: 1 x Medium Wrap (28cmx29cm).
Waste-free, plastic-free, reusable, non-toxic, sustainable storage.
Please note: Fabric designs are subject to change.