Medium Round Soother (3-6mths) by NATURAL RUBBER SOOTHERS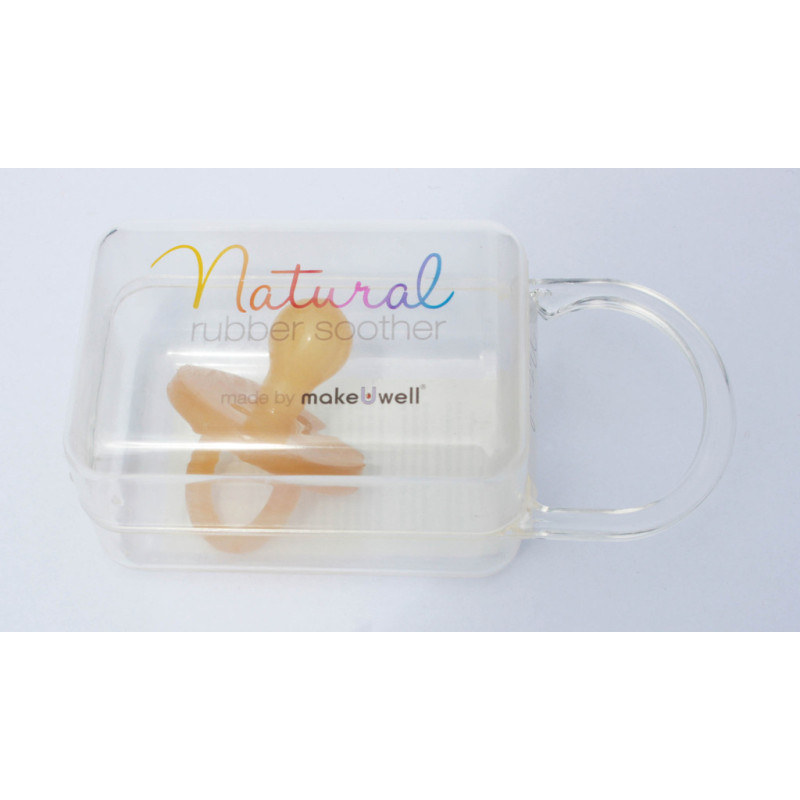 Natural Rubber Soothers: Natural Rubber Soothers are extremely hygienic because they are molded in one piece. This means there are no joins or cracks in the natural rubber soother where dirt and bacteria can accumulate. The natural rubber soother shield is larger than conventional soother shields, the shield touches baby's nose, providing closer simulation to breastfeeding. The size of the shield also prevents babies from squeezing the soother into their mouths. It does not leave marks on the baby's face due to the high level of elasticity of natural rubber. The Natural Rubber soother is softer than silicone soothers, which makes it easy to wash and care for and also ensures that it won't fall apart.
The Natural Rubber Soother contains: No BPA, No chemical softeners, No parabens, No PVC, No Phthalates.
Ingredients: natural rubber.