Mesquite Powder 250g by LOVING EARTH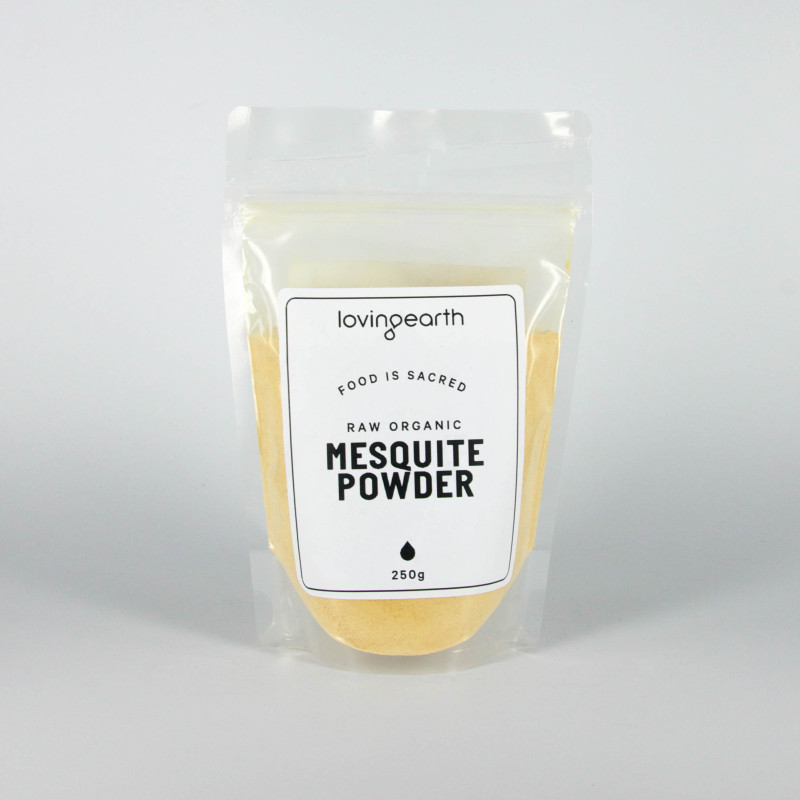 The powdered seed pods of mesquite trees were a staple food for the desert peoples of pre-Columbian North America, who relied on them for the long-lasting energy and fullness they gave. It's now known that this effect is due to a combination of the powder's low glycaemic index and high content of dietary fibre. Mesquite is also high in protein, the amino acid lysine, and the minerals calcium, iron, magnesium, potassium and zinc.
The flavour is nutty and mildly sweet, somewhat caramel-like, and the powder can be baked into desserts as well as enjoyed in a smoothie or on cereal.
Ingredients: Mesquite powder*.
*CERTIFIED ORGANIC
MAY BE PRESENT: TREE NUTS
PRODUCT OF PERU