Paleo Granola 300g by FARMER JO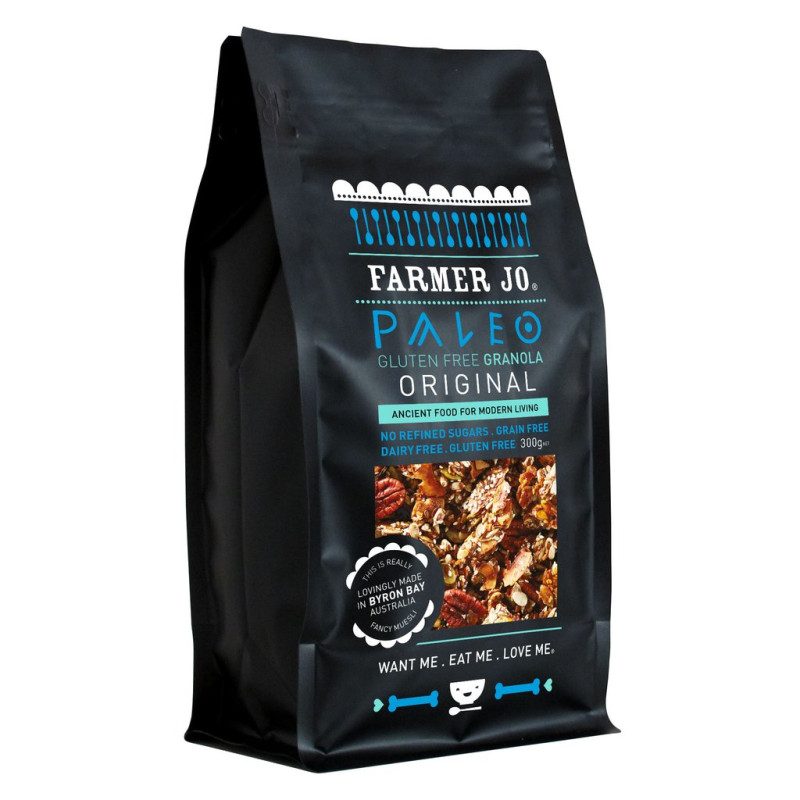 COULD AN EDIBLE ODE TO OUR ANCESTORS, THIS BREAKFAST DELIGHT COMES LOADED IN NUTS AND SEEDS AND DIPPED IN HONEY. BUT THE REAL STAR OF THE SHOW ARE THE WHOLE NORTHERN NSW PECANS.
A PALEO COMBINATION WORTHY OF ANY CAVEMAN.
GLUTEN-FREE. KETO. GRAIN-FREE. DAIRY FREE. NO REFINED SUGARS.
STANDOUT AUSSIE INGREDIENT: Whole northern NSW pecans
Ingredients: Sunflower Kernels, Pumpkin Kernels, Honey, Coconut, Pecan Kernels (9%), Almonds (9%), Flaxseeds, Sesame Seeds, Organic Coconut Oil, Sea Salt.