Peanut Butter Crunchy 375g by PLENTY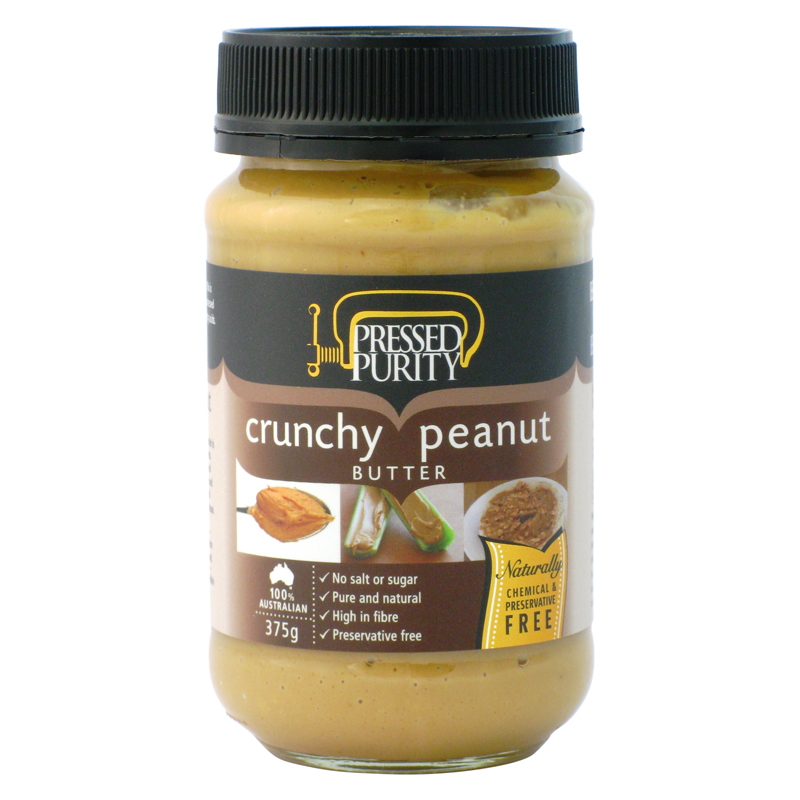 No added salt, sugar or animal fats. This peanut butter is made from freshly roasted Australian grown peanuts. Packed with essential vitamins and minerals, Pressed Purity peanut butter is also rich with protein, fibre and healthy monounsaturated oil. This high energy food satisfies hunger longer and is your protein powerhouse. Great for the growing family.
Pure and natural with no added processed aids, no hydrogenated oils, and 0 grams of Trans fatty acids. Chemical & Preservative Free. Pressed Purity Spreads and Oils are produced from fresh fruit, seeds & nuts in Kingaroy Queensland.
Ingredients: 100% Australian Roasted Peanuts.