Pickling Spice 30g by HERBIE'S SPICES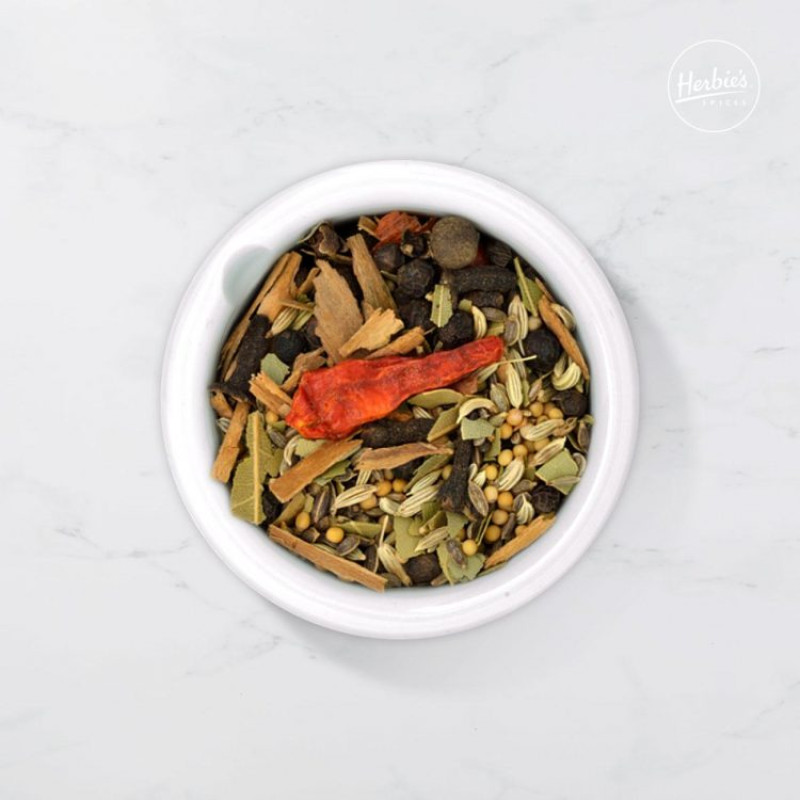 A classic blend of whole spices for pickling.
Description & Use:
There is nothing quite like making a trip into the country to buy seasonal vegetables, and enjoying the satisfaction of pickling them yourself. When pickling fruits and vegetables, it is usually preferable to use whole spices. Unlike ground spices, they won't leave powdery residues that might spoil the visual appearance of the finished product.
Herbie's Spices traditional Pickling Spice is a special blend of whole and crushed spices that are put into pickles while they are cooking. During this time the flavours infuse, giving a piquant spice note. Pickling Spice may also be used when boiling meats such as corned beef for extra flavour.
Blended and packed in Australia from imported and local ingredients.
Ingredients: Mustard Seeds, Black Peppercorns, Fennel Seeds, Dill Seeds, Whole Allspice, Whole Cloves, Chilli, Bay Leaves, Cinnamon.