Salsa Medium 310g by OZGANICS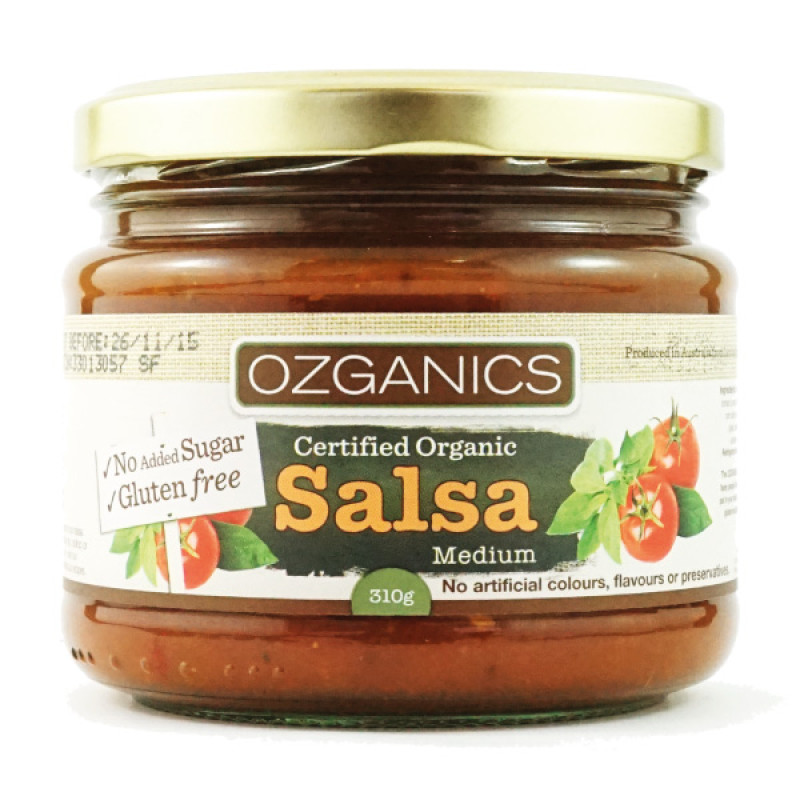 Ozganics 'no added sugar' medium Salsa is a rich chucky salsa made using the freshest organic ingredients. Slow cooked in the traditional style, the Ozganics medium salsa is enhanced with the full-bodied natural sweetness of ripe, plump organic tomatoes. Add to this, a splash of organic red chilli and you have a salsa reminiscent of a sultry summer evening. Put the party shoes on, this one is worth sharing!
Ingredients: Certified organic tomatoes 90.2% (reconstituted tomato puree, diced tomatoes), certified organic onion, natural corn starch, certified organic chilli, sea salt, certified organic garlic, certified organic herbs and spices, vegetable gum (xanthan), food acid (citric).