Sichuan Chilli Spice Mix 30g by HERBIE'S SPICES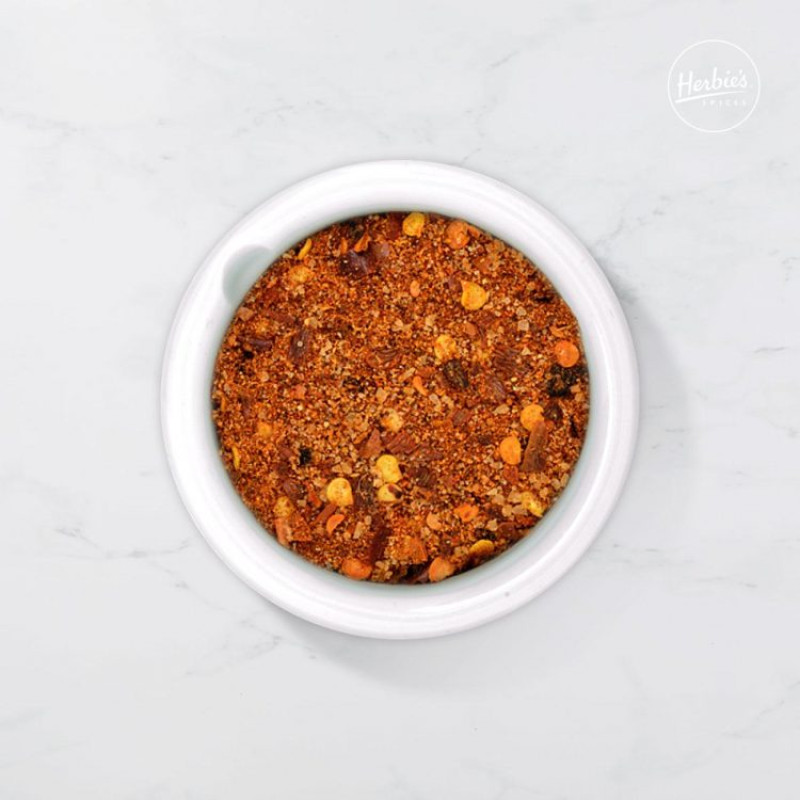 A delicious blend of hot spices for making Sichuan chicken.
Description & Use:
When Herbie was managing a spice company in Singapore in the mid 1980s, the restaurant he visited most often specialized in Sichuan cuisine. His favorite dish was their chilli chicken, which was simply stir-fried with a combination of spices that resembled this Sichuan Chilli Spice Blend. Toward the end of cooking they threw on a small handful of fried dried long chillies—about a tablespoonful (20 mL) per 250g of chicken. This blend is a must for the chilli addict!
Sprinkle 2 teaspoons per 500g of chicken or prawns while stir-frying. Add 1 tsp of sherry. Serve with rice.
Blended and packed in Australia from imported and local ingredients.
Ingredients: Paprika, chilli, sugar, sea salt, ginger, garlic, white pepper.