Supreme Matcha Green Tea Bags (20) by PUKKA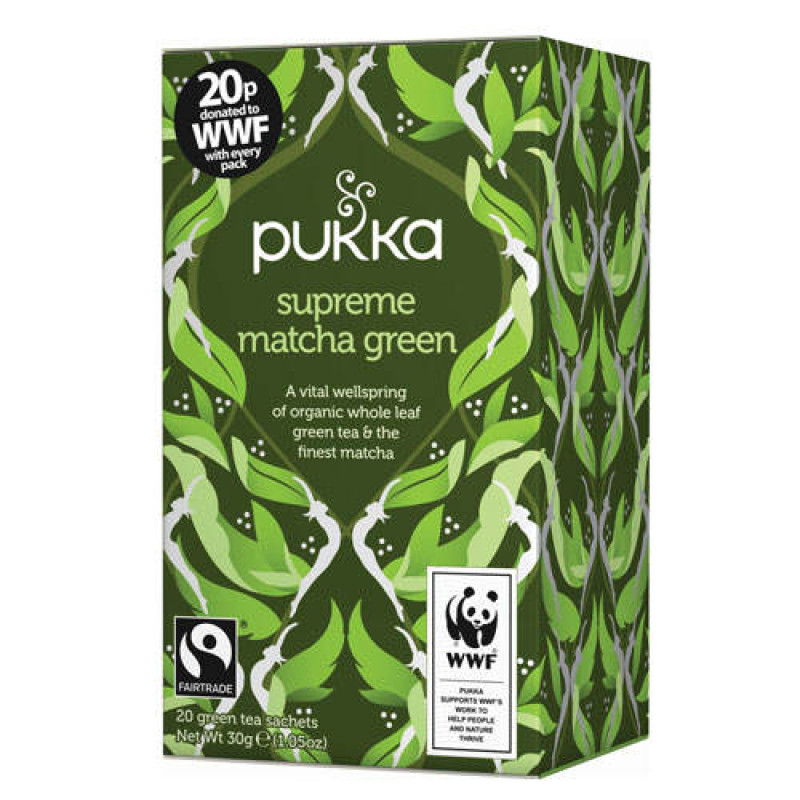 A vital wellspring of organic whole leaf green tea & the finest matcha. The super hero green tea in our revolution for sometimes our superpowers can run low.
Welcome in pure emerald matcha powder – our magical super-ingredient. Blended with the goodness of three fairly-traded whole leaf greens: Chinese Sencha, Indian Oothu and Vietnamese Suoi Gang. Shazam – superpowers recharged.
Kosher. Fairtrade. Dairy free. Gluten free. Vegan and vegetarian.
*Certified organic ingredients and traded in compliance with fairtrade standards.
Ingredients: Sencha green tea (34%), oothu green tea (32%), suoi gang green tea (32%), matcha powder (jejo do garucha) (2%).