Thyme Leaves 8g by HERBIE'S SPICES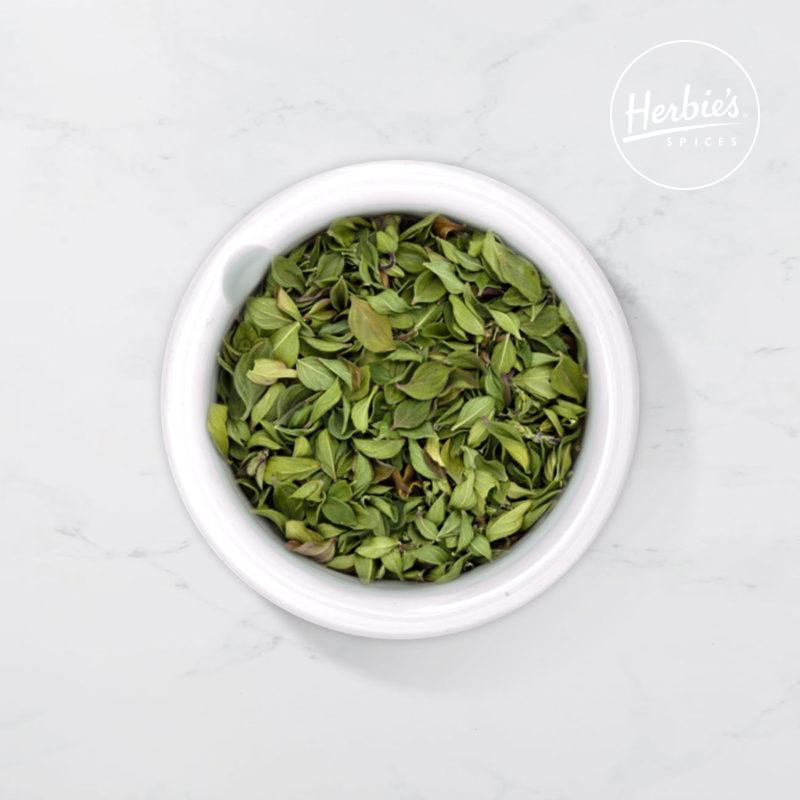 Premium grade thyme grown in Australia.
Other Common Names:
Garden Thyme. Botanical Name: (Thymus vulgaris)
Description & Use:
One of the best known of culinary herbs, thyme has a strong, almost medicinal aroma and agreeable, savoury pungency. It is an important herb in any Mixed Herb blend and will always be found in a classic Bouquet Garni. The astringency of thyme counteracts rich and fatty foods, making it an ideal accompaniment to goose, duck and pork.
Use Thyme sparingly in soups, stews, casseroles, bread stuffing and pates.
Product of Australia.