Vegan Foundation Brush by INIKA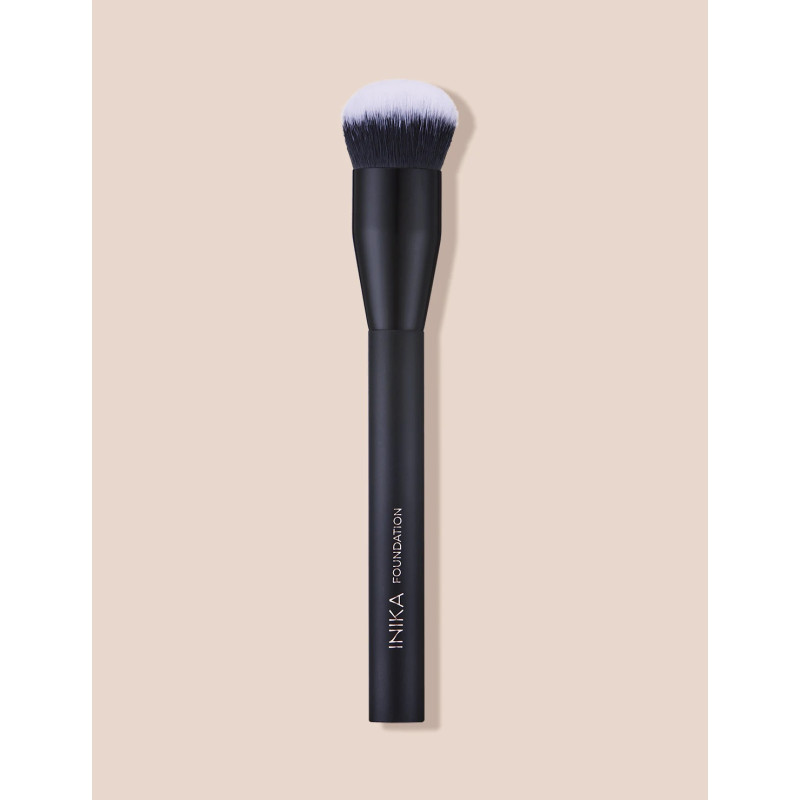 Achieve a flawless base with the INIKA Organic Foundation Brush. This professional-grade tool is ideal for applying liquid makeup to the face. Crafted with a mid-sized flat head designed to hold product in the brush and buff it onto the skin, it helps to create an airbrushed finish with ease.
The all-Vegan design of this Foundation Brush is made from recyclable and completely compostable materials. It features bristles crafted from synthetic fibres and a handle made with plant-derived PLA from Corn and Cassava. The PLA is sustainable and fully biodegradable.
This brush's dense, supreme quality bristles help to build coverage as needed and achieve an even finish. Ideal for applying INIKA Organic Liquid Foundation or BB Cream, the INIKA Organic Foundation Brush is an essential addition to your makeup kit, suited to MUAs and novices alike.
At INIKA Organic, we only use 100% natural ingredients for all our products, and we test for safety and purity. We hold ourselves to the highest standard because we hold our customers in the highest regard. We know that healthy ingredients are the key to better, more beautiful skin.
Made from high quality vegan fibre bristles. Handle is made from a biodegradable PLA material, made from a microbial fermentation process with Raw Corn and Cassava.