Za'atar 55g by HERBIE'S SPICES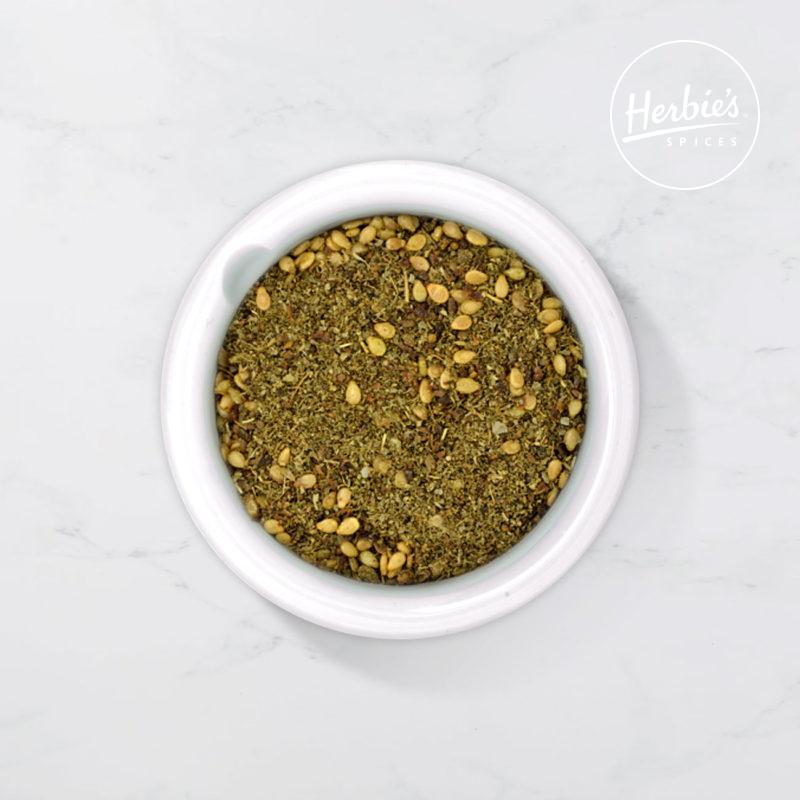 Sprinkle this Middle Eastern blend on bread brushed with oil, and toast.
Other Common Names: Zartar, Zatar.
Description & Use: A Middle Eastern blend that is used to flavour breads and season dishes in much the same manner as Mixed Herbs. Brush flat-bread with olive oil, sprinkle with Za'atar and lightly grill until toasted. Mix Za'atar into mashed potato and coat chicken with Za'atar before frying, grilling, barbecuing or roasting.
Blended and packed in Australia from imported and local ingredients.
Ingredients: Sumac, Sesame Seed, Thyme (which is often referred to as za'atar), Parsley, Oregano, Salt.