Activated Salad Sprinkles 200g by KITZ LIVING FOODS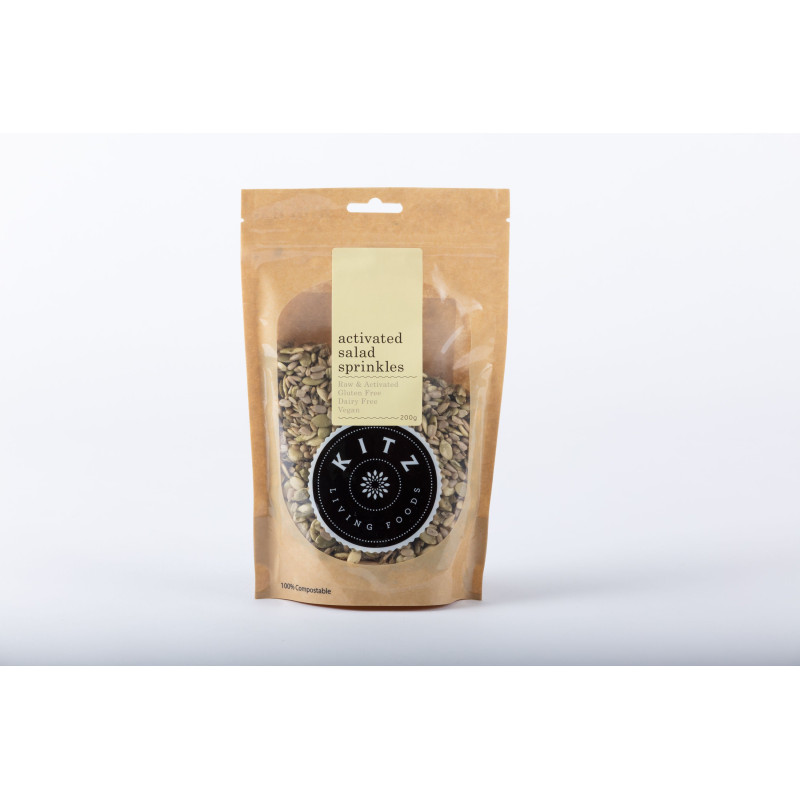 You have built the perfect salad, but there is something lacking...Try our activated raw salad sprinkles as a topping to your salad creation! This crunchy topping is a lovely garnish on a crisp green salad, a warm spinach salad, or even a nicoise salad. This mix is great for nibbling on all by itself too! Try serving this mix with a cold drink when guests come over. Dehydrated below 47°C for optimal taste and nutrition.
RAW. VEGAN. Paleo-friendly. Nut free.
Made in a facility that handles tree nuts, sesame and soy. Free from wheat, gluten, dairy products, peanuts, eggs, yeast, fish, shellfish and cane sugar.
Ingredients: Sunflower seeds*(48%), pepitas*(50%), extra virgin olive oil* and Himalayan pink salt.
*Certified organic ingredient