Aloe Vera Juice Natural 1L by ALOE VERA OF AUSTRALIA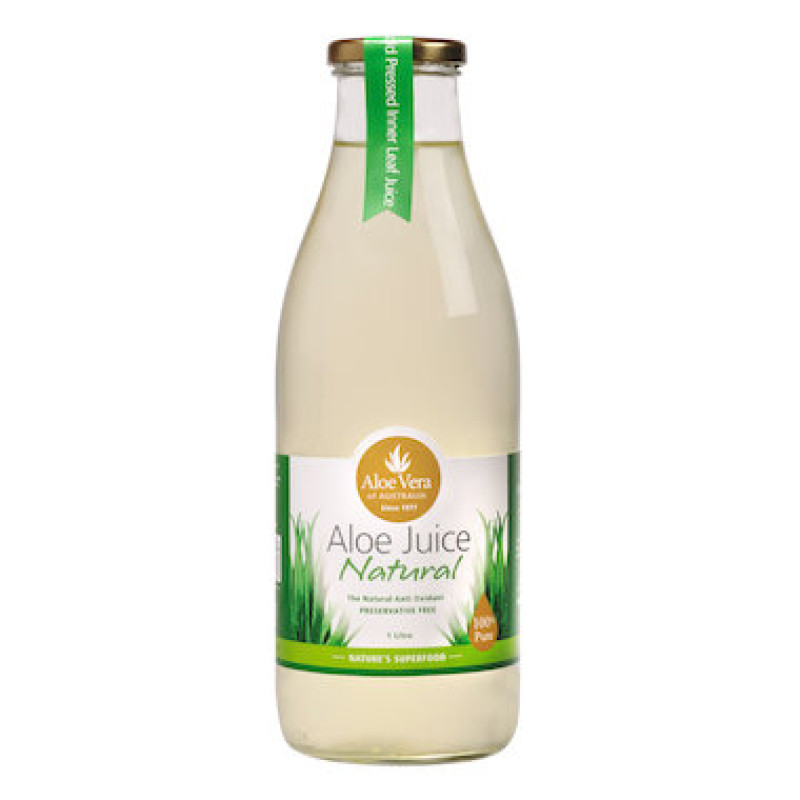 Gone are those days when Aloe Vera the green magical plant that offers a miraculous gel was just used to treat sunburns. In fact there are several other health benefits and uses of this magical and all natural portion.
We have been hearing from the various beauty experts about the magical properties of aloe Vera that is calming and soothing the skin, while working best on inflamed, tanned or irritated skin.
However its benefits are quite expansive and not just limited to the skin. The Aloe Vera Juice is popular for its numerous benefits like delaying ageing of the skin, being packed with loads of Vitamins like B, C and E along with Folic acid making it an ideal drink to activate and revitalize your body's immunity.
Ingredients: Aloe vera barbadensis miller extract 100% pure