Bathroom Cleaner 500ml by TRI NATURE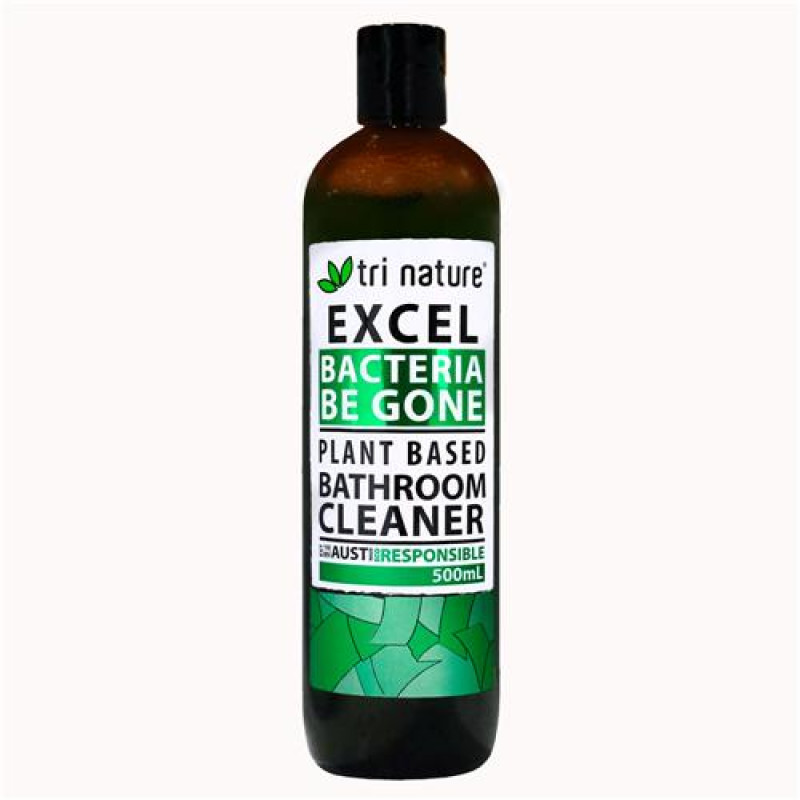 A high powered bathroom cleaner that neutralises and removes acid-sensitive contaminations common in toilet, basin, bath, and shower areas.
Breaks down oil, soap residues, fungus, water stains, and scale with ease. Eliminates objectionable odours at their source.
Light gel texture clings to vertical surfaces to maximise cleaning effect.
Made from 3 natural, vegetable based acids derived from sugar cane.
Contains no phosphorous compounds or harsh mineral acids common in other products of its type, and in normal use is safe to use in septic systems.
NOTE: Excel should not be used on Marble, Terrazzo, Granite or any reactive stone.
Ingredients: Coco Glucoside, Citric Acid, Lactic Acid, Acetic Acid, Methyl Methoxy Butanol, Coco Dimethyl Amine Oxide, Lauryl Trimethyl Ammonium Chloride, Xanthum Gum, Oil of Spearmint, Food grade colouring.