Bay Leaves Whole Turkish 7g by HERBIE'S SPICES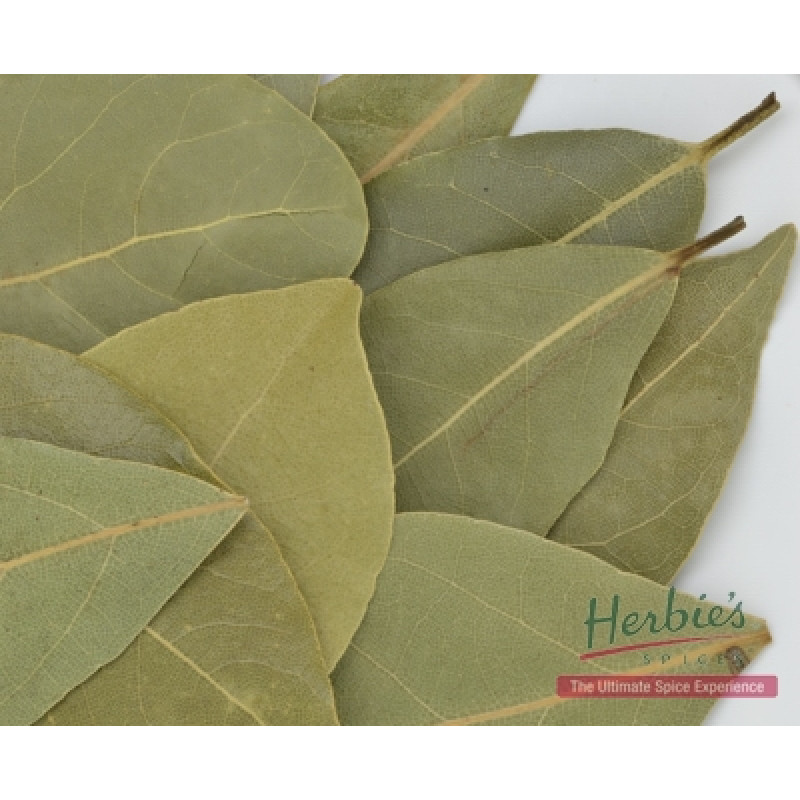 A hand-selected grade of bay leaf that is economical when large quantities are needed.
Other Common Names: Bay Laurel, Poet's Laurel, Roman Laurel, Sweet Laurel, Wreath Laurel, Defne Agaci. Botanical Name: (Laurus nobilis)

Produce of Turkey packed in Australia.
Description & Use: Bay leaves are gathered from a densely foliaged evergreen tree of the laurel family. There are many poisonous varieties of laurel tree and the true bay laurel is the only variety that is suitable for cooking. Also not to be confused with Indian bay leaves, which have an entirely different flavour. Bay leaves have a pleasing camphor-like aroma and pungent taste. 1 or 2 leaves, preferably dried, are sufficient to add flavour to soups, stews and casseroles. Bay leaves, along with thyme, marjoram and parsley constitute a traditional bouquet garni.