Carob Coconut Bar 80g by THE CAROB KITCHEN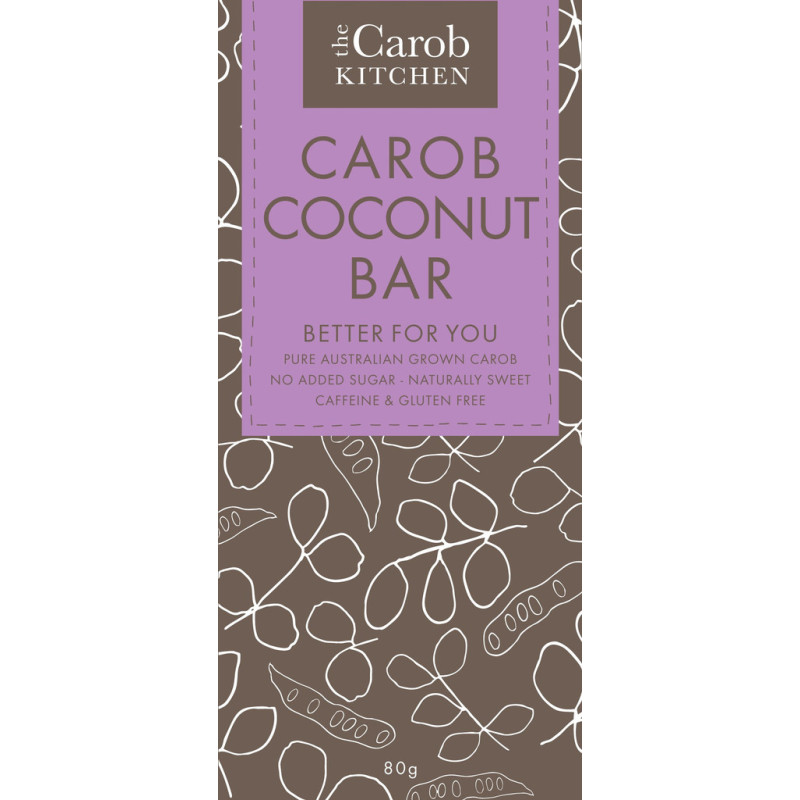 The Carob Kitchen brings you Australia's Carob Almond Bar range made with Australian grown Carob and real Cocao Butter. The naturally sweet, smooth and creamy taste in our Carob Kitchen Coconut Bar is from the sweetness in our Australian grown Carob beans and naturally sweet coconut flakes. We blend our coconut carob bar to have a mild carob taste using milk solids, pure toasted coconut flakes and cocoa butter (natural coca fat) which does not contain caffeine and theobromines found in chocolate.
Ingredients: Milk solids, Cocoa Butter, Organically grown Carob powder (25.5%), Natural Vanilla extract, Toasted Coconut, Emulsifiers,(GMO free) Soy Lecithin.