Raw Carob Powder 200g by THE CAROB KITCHEN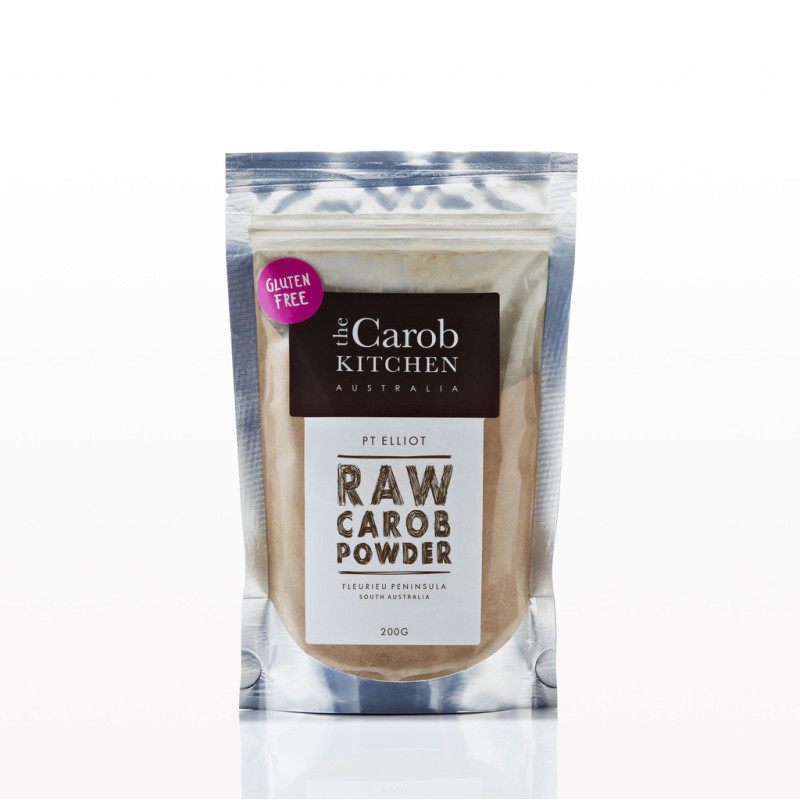 The Carob Kitchen Raw Carob Powder is a chocolate alternative, it is naturally sweet and rich in flavour. Made with a delicious blend of creamy milk solids, lightly roasted Australian grown almonds and cocoa butter, without the presence of caffeine and Theobromine. Raw carob is used in cakes, muffins, smoothies or as a chocolate replacement for people allergic to Theobromine.
Ingredients: 100% Pure RAW Carob Powder.