Coconut Aminos All Purpose Seasoning 296ml by BRAGG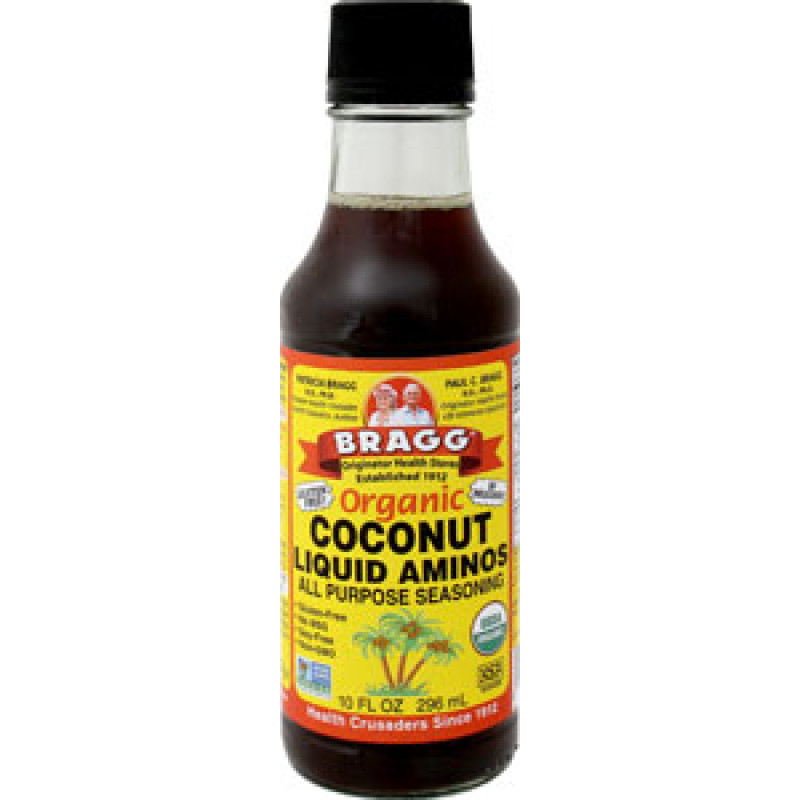 A natural & organic soy-free option to traditional soy sauce with great flavor! Made from non-GMO, organic coconut tree nectar and sea salt (coconut trees in Indonesia and Bali). An excellent gourmet replacement for Tamari, Worcestershire & Soy Sauce. Great in Salads, Soups, Veggies, Rice and Beans, Casseroles, Potatoes, Tofu, Stir-fries, Meats, Poultry, Fish, Jerky, Tempeh, Marinades, Sauces, most foods, & delicious on Popcorn.
Soy-Free

Vegan

Gluten-Free

Non-GMO

Organic Certified
No Additives

No Alcohol

Not Fermented

No Artificial Coloring

Ingredients: Bragg Coconut Aminos is not fermented, is Gluten-Free and made from non-GMO coconut tree nectar and distilled water. It is an excellent alternative for Tamari and Soy Sauce.