Coconut Body Wash 950ml by ALAFFIA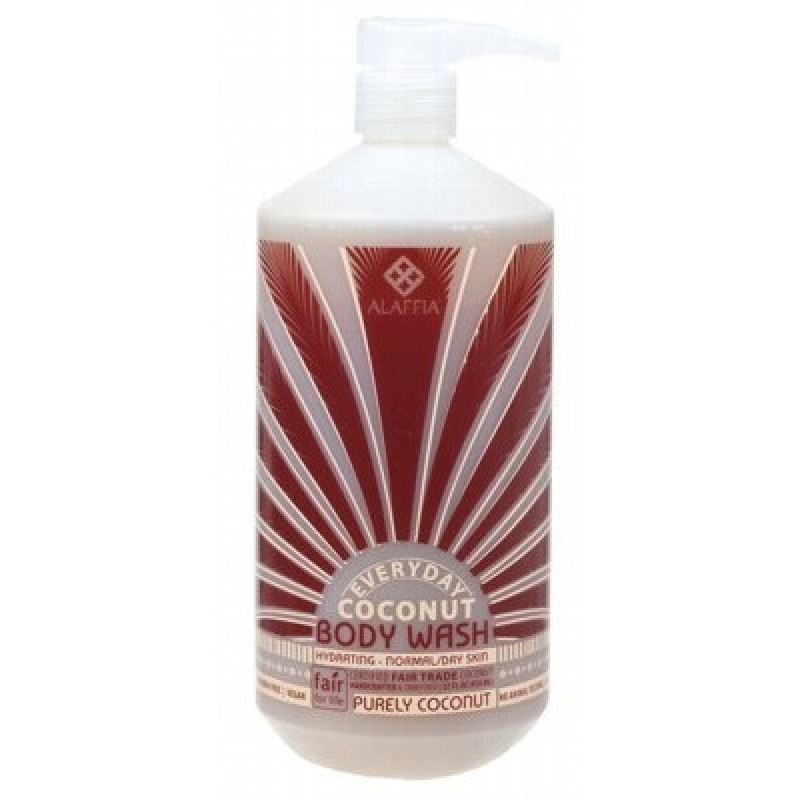 Everyday Coconut Hydrating Body Wash is prepared with Certified Fair Trade virgin coconut oil and antioxidant-rich coffee berries to gently cleanse away pollutants and grime. For Everyday use on normal to dry skin.
Ingredients: Coffea robusta (Coffee Berry) Aqueous Extract, Cocos nucifera (Coconut) Water*, Saponified Cocos nucifera (Virgin Coconut) Oil*, Lauryl Glucoside, Decyl Glucoside, Cocos nucifera (Copra) Extract, Sodium chloride. *Certified Fair Trade by IMO.