Coconut Sugar 300g by LOVING EARTH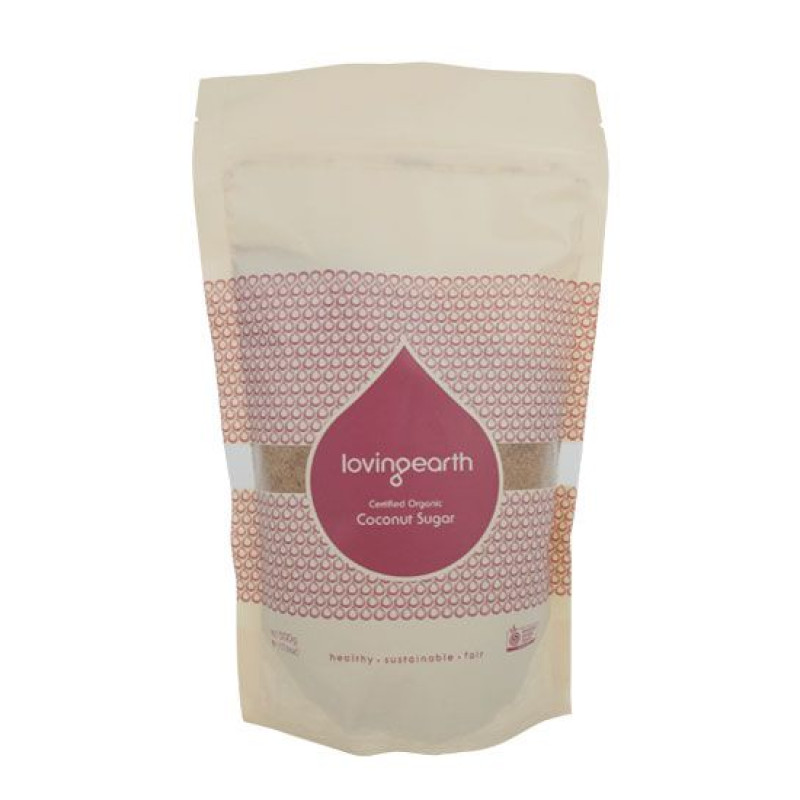 Loving Earth Coconut sugar is a healthy sweetener that's better for your body – and better for the planet – than cane sugar. Loving Earth's offering is sourced by fair trade from the Indonesian island of Java, where the local people still grow coconut palms and harvest the nectar of their blossoms by hand. It's traditional, sustainable agriculture that produces half again as much sugar per hectare as sugar cane, uses 20% of the natural resources, and allows farmers to work in the shade of palm orchards rather than the blazing heat of cane fields. The result is a light brown sugar with a delicate toffee flavour that has a low glycaemic index, low fructose content, and high amounts of vitamins and essential minerals.
It's a one-to-one substitute for cane sugar, so it's easy to use in baking with no conversions required.
Ingredients: Coconut Sugar.