Dandelion Coconut Herbal Coffee Tea Bags (10) by TEECCINO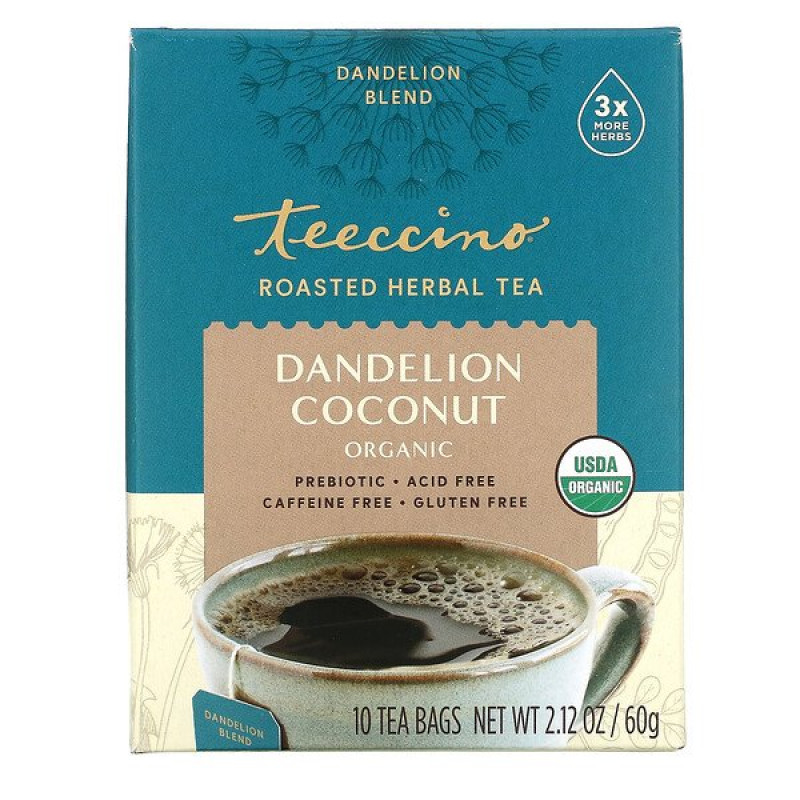 Dandelion Coconut is Certified Gluten Free and Organic. Nutty shredded coconut warms up deep roasted dandelion and chicory roots with a spike of orange peel and the sweetness of dates and figs. Delicious!
Ingredients: Roasted organic carob, organic chicory, organic dandelion root, organic dates, organic almonds, organic orange peel, organic coconut, organic figs, natural coconut and orange flavours.