Dandelion Mocha Mint Herbal Coffee Tea Bags (10) by TEECCINO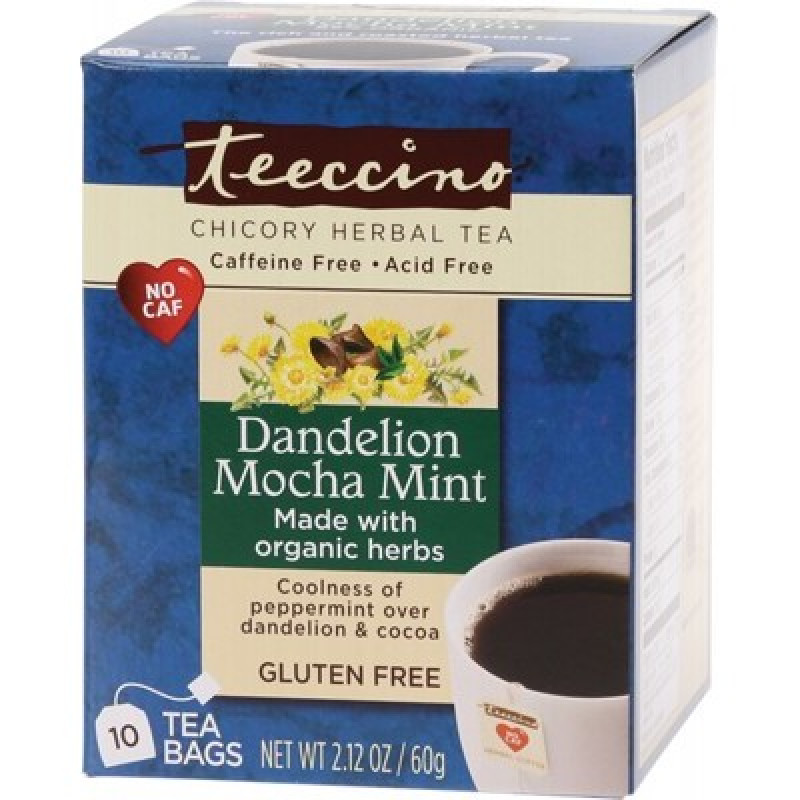 Dandelion Mocha Mint is 100% Certified Gluten Free and 85% Organic. Enjoy the coolness of peppermint leaves infused into deep roasted dandelion and chicory roots with the lush richness of cocoa powder to give this brew a subtle chocolatey finish.
Ingredients: Roasted organic carob, organic chicory, organic dandelion root, organic dates, almonds, natural mocha flavor, organic cocoa powder, peppermint leaf, organic figs, peppermint oil.