Dark Chocolate Macadamia Nuts 150g by ORGANIC TIMES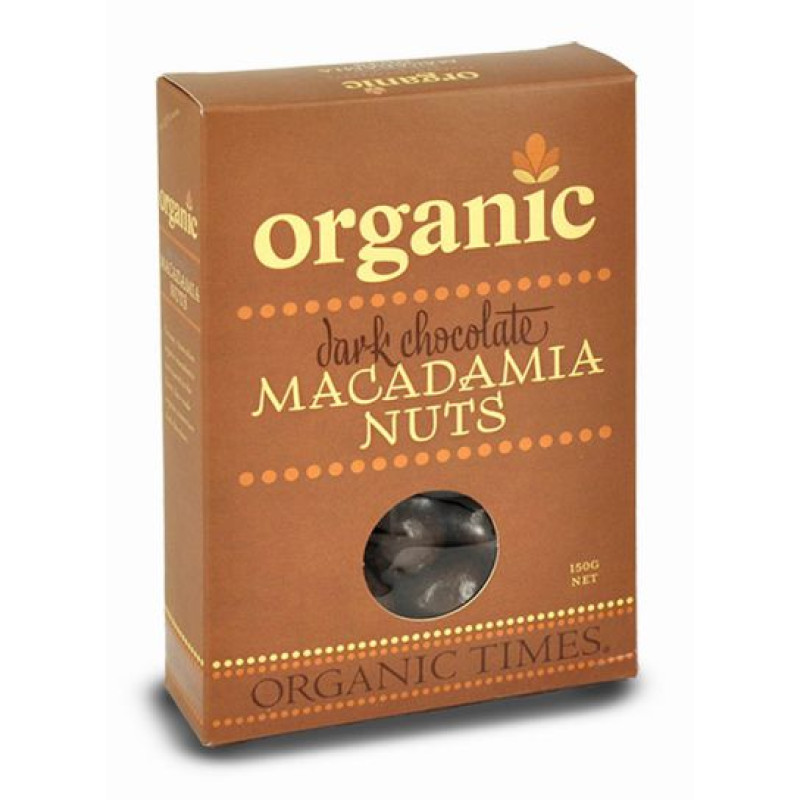 Certified organic macadamia farmed by Wodonga Park in Queensland. Their macadamias are grown using biodynamical practices, incorporating natural fertilisers and remedies ensuring no harmful chemicals have been used in the process.
Australian macadamias are considered to be the world's finest due to their amazing taste, great texture and health benefits.
Coated in couverture dark chocolate, these treats are a creamy and decadent taste sensation.
Sustainably and ethically made - free from palm oil, GMO's and anything artificial.
* certified organic

* fair-trade
* free from GMO's
* palm-oil free
* no-dairy
* vegetarian
Ingredients: *Dark Chocolate (65%) (*Cocoa Mass, *Rapadura Whole Cane Sugar, *Cristallino Cane Sugar, *Cocoa Butter, *Soya Lecithin), *Macadamia Nuts (35%), *glazing agent.
*Ingredients certified organic. No use of GMOs.