Double Length Toilet Paper Roll by WHO GIVES A CRAP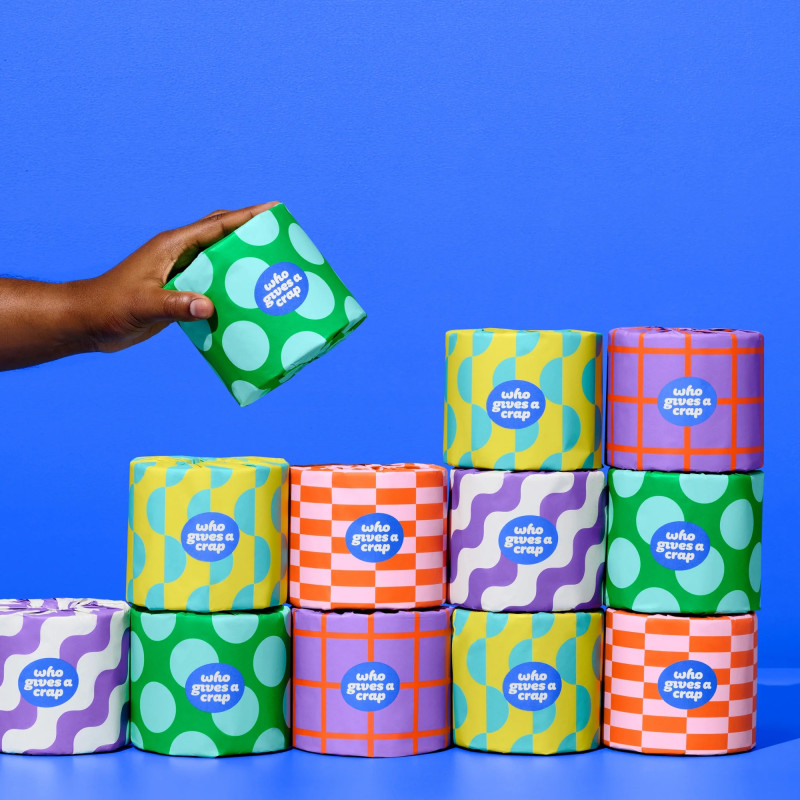 Made entirely from 100% post-consumer recycled fibre, these sustainable toilet paper rolls are not only kind and gentle to bottoms, but also kind to the planet!
Using post-consumer recycled fibre means that manufacturing these toilet rolls uses a lot less energy, creates demand for waste paper, saves trees and saves landfill. Did you know that recycled paper uses 64% less energy and 50% less water to produce; creates 74% less air pollution; saves 17 trees (per ton of paper produced); and creates five times more jobs than one ton of paper products made from virgin wood pulp? Did you also know that the equivalent of about 270,000 trees is either landfilled or flushed every day and 10% of this global total is from toilet paper! Now, you can easily be part of the solution, by switching your home, workplace and organisation over to 100% post-consumer recycled toilet paper and other products.
If these were not enough reasons for you to make the switch, 50% of the profits made by Who Gives a Crap go to Water Aid to build toilets and improve sanitation in the developing world. Who Gives a Crap is also made without any chlorine, inks, dyes or perfumes. The recycled fibres are pulped and cleaned at very high temperatures, and the resultant paper is biodegradable, safe for septics and very soft.
Content: made from 100% reclaimed waste resource. Biodegradable, compostable, septic safe.