Earthpaste Toothpaste With Silver Cinnamon 113g by REDMOND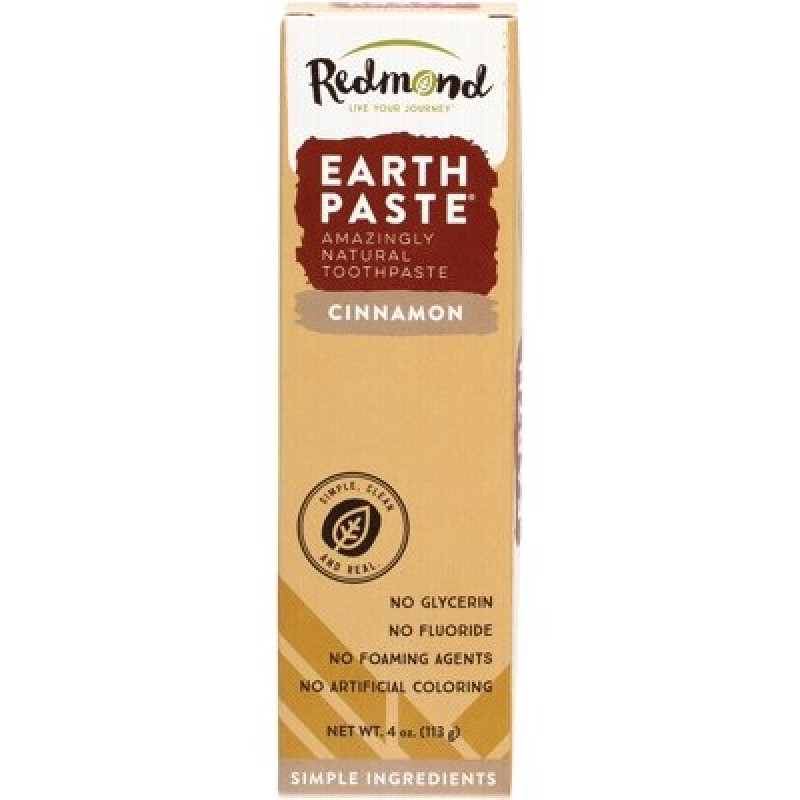 Earthpaste delivers all the benefits you expect from a toothpaste without any chemicals or unnatural additives. Its toothpaste unlike any other you've experienced — you'll see the difference on your brush and feel the difference in your mouth.
Free of: Glycerin, fluoride, artificial coloring, foaming agents, titanium dioxide.
Ingredients: Purified Water, Bentonite Clay, Non-GMO Xylitol, Cinnamon Essential Oil, Sea Salt, Tea Tree Oil.