Fabric Stain Remover 500ml by ECOLOGIC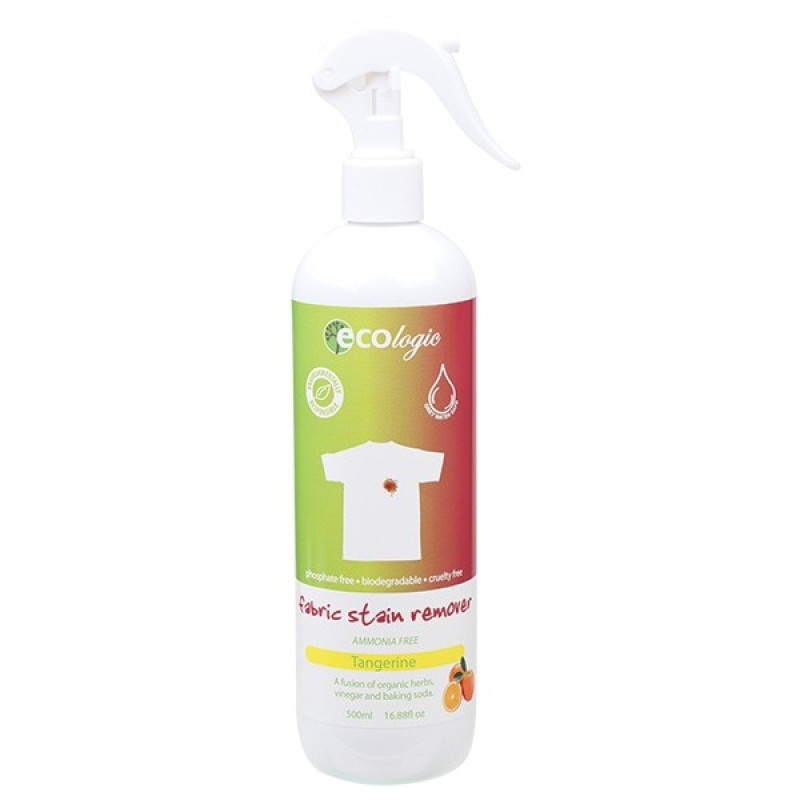 Ecologic cleaning – addition of a Fabric Stain Remover – (effective on Cuffs, Collars, everyday stains and on any type of white or colour fabric) with the cleansing strengths of Vinegar and backing soda!
Directions: Spray liberally and evenly directly to stains till they are well covered, let it soak a couple of minutes and wash as normal, washing machine or hand wash. For old stains, let it soak for approx. 5 to 10 minutes before washing as normal.
Ingredients: purified water, organic soapwort extract, coco-glucoside, non-denatured sugar cane alcohol, organic witch hazel extract, lemon aspen extract, white vinegar, bicarbonate of soda, organic tangerine essential oil, organic bitter orange extract.