Fluffy Pancake Mix 300g by FOOD TO NOURISH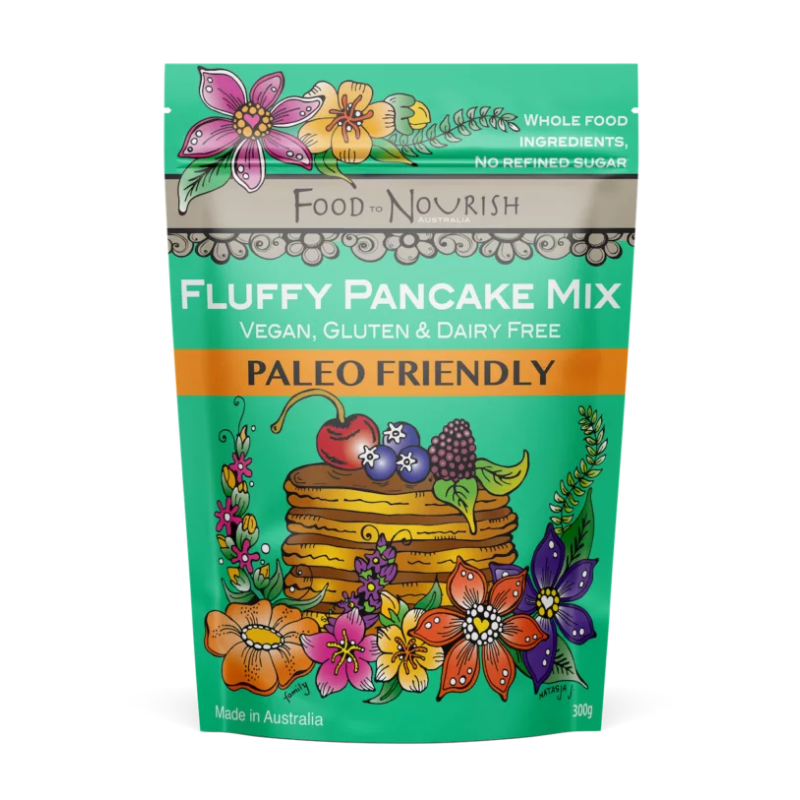 Gluten & Dairy Free
Grain Free
Paleo Friendly
Made with Organic Ingredients
Simple and Easy to Use Packet Mix
A pancake mix that is made with genuinely healthy ingredients. No white flour, sugar, colours, flavours or preservatives to be seen here! We've combined 5 ingredients to help you create a delicious grain free and gluten free fluffy pancake. We use almond meal and organic coconut flour because these flours are both gluten free, but also higher in protein and fibre. All you need to do is add the eggs and almond milk to create these light and fluffy pancakes.
Ingredients: Almond meal, organic tapioca flour, organic coconut flour, organic coconut palm sugar and baking powder (bicarbonate of soda, cream of tartar).
ALLERGEN ADVICE:
CONTAINS: ALMONDS May contain: other tree nuts and peanuts from processing line.