Gins Gins Super Strength Hard Candy 31g by THE GINGER PEOPLE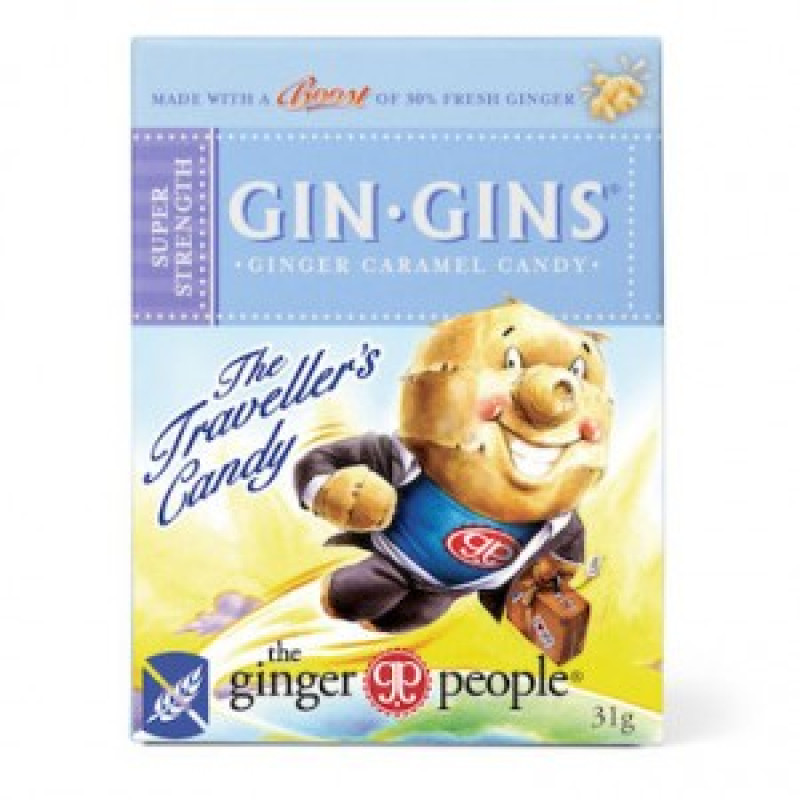 Super satisfying, caramel-like lollies made with a whopping 30% fresh ginger - our most potent candy.
Fondly referred to as our "little potion for the motion", Gin Gins Super Strength Ginger Caramel Candy is a super-delicious, super-soothing candy.
A soothing travel treat. Good for all modes of travel and activity. Great to fight off nausea and stomach sickness thanks to ginger's queasy-quelling properties. A quick energy boost!
Ingredients: Cane sugar, glucose, ginger (30%), modified cassava starch, non-hydrogenated palm kernel oil, salt, soy lecithin.