Grapefruit Seed Extract Tablets 125mg (100) by NUTRIBIOTIC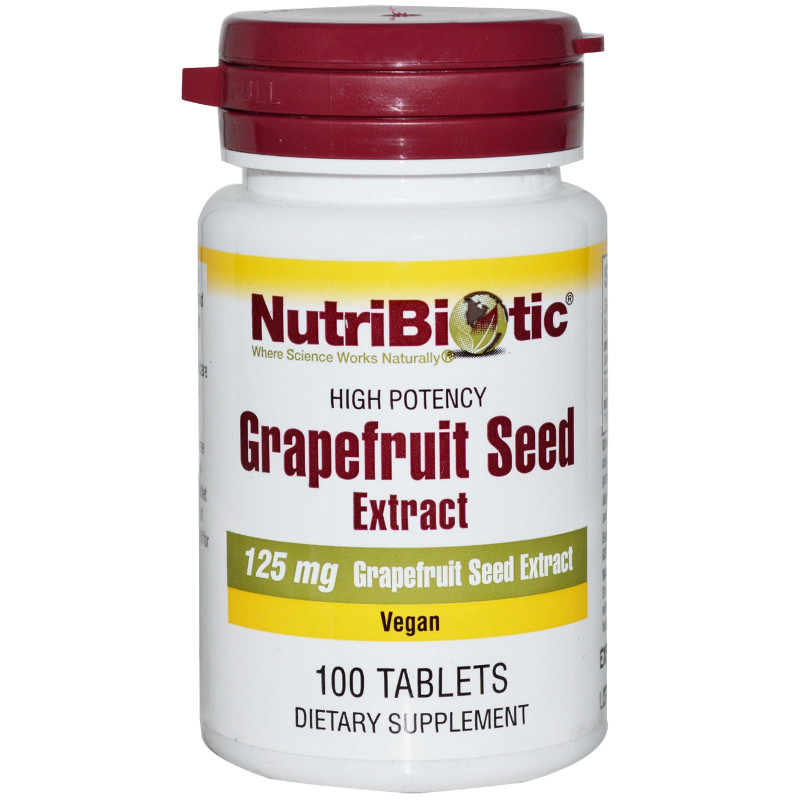 NutriBiotic® Grapefruit Seed Extract Tablets contain grapefruit seed extract, a compound derived from the seed and pulp of grapefruit. This formula is used by healthcare professionals worldwide.
Ingredients: Grapefruit seed extract 125 mg, rice protein fiber (filler), vegetable cellulose (binder), vegetable stearine (lubricant), guar gum, ethylcellulose, and vegetable coating. Made without soy, milk, egg, yeast, corn, wheat, sweeteners, and preservatives.