Herbs & Honey Conditioner 500ml by WILD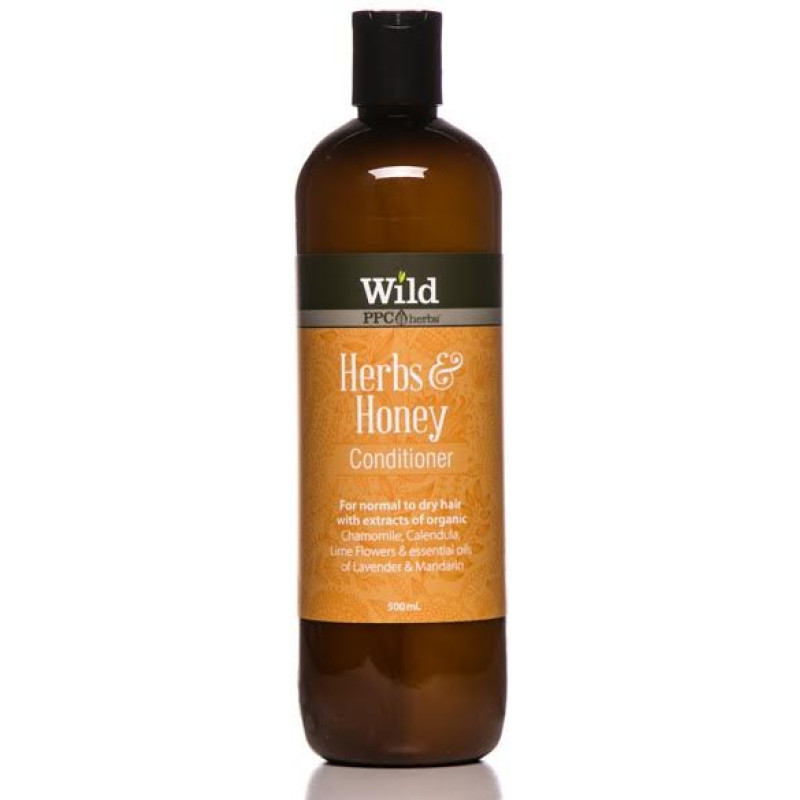 Formulated with a plant proteins to enrich, nourish and strengthen your hair. Wild Herbs & Honey Conditioner strengthens hair with its components of soy protein, wild bush honey, plus lavender and mandarin oils. A luscious formula that leaves hair feeling smooth and silky.

Wild products do NOT contain: animal products or products tested on animals, artificial colours, detergents, perfumes, sodium lauryl sulfate or Sodium laureth sulfate.

Ingredients: Water, Cetearyl alcohol, BehentrimoniumMetosulphate, Glycerine, Hydrolyzed Soy Protein, Dimethicone, Glyceryl Stearate, Organic Bush HoneyMethylchloroisothiazolinone (Preservative) and Methylisothiazolinone (Preservative).Organic Herbal Extracts: Chamomile, Calendula, Limeflower Organic Essential Oils: Lavender, Mandarin, Tea Tree Oil