Instant Red Miso Soup (10 Sachets) by SPIRAL FOODS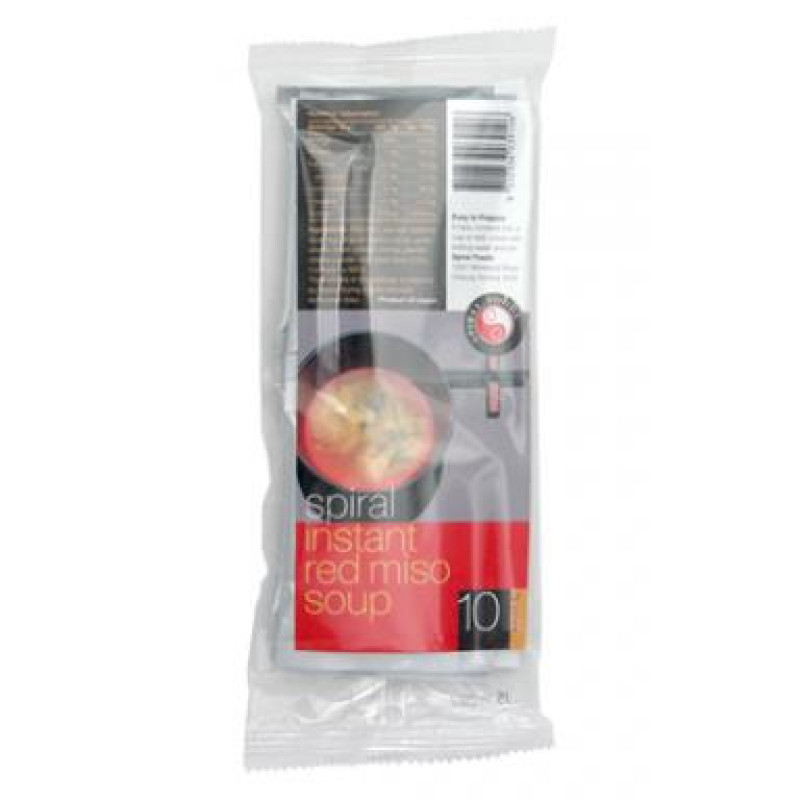 Instant Red Miso soup has a darker colour and richer miso flavour. Made with naturally fermented soybean paste (miso) that has been freeze-dried, then blended with Wakame (sea vegetables) and spring onions, the soup is easily prepared by simply adding boiling water. Instant Red Miso contains no MSG or flavour enhancers.
Ingredients: Red miso, sea salt, wakame, organic tapioca syrup, green onions, onion powder, kombu powder, shiitake powder, yeast (less 0.5%).