Kaffir Lime Leaves 5g by HERBIE'S SPICES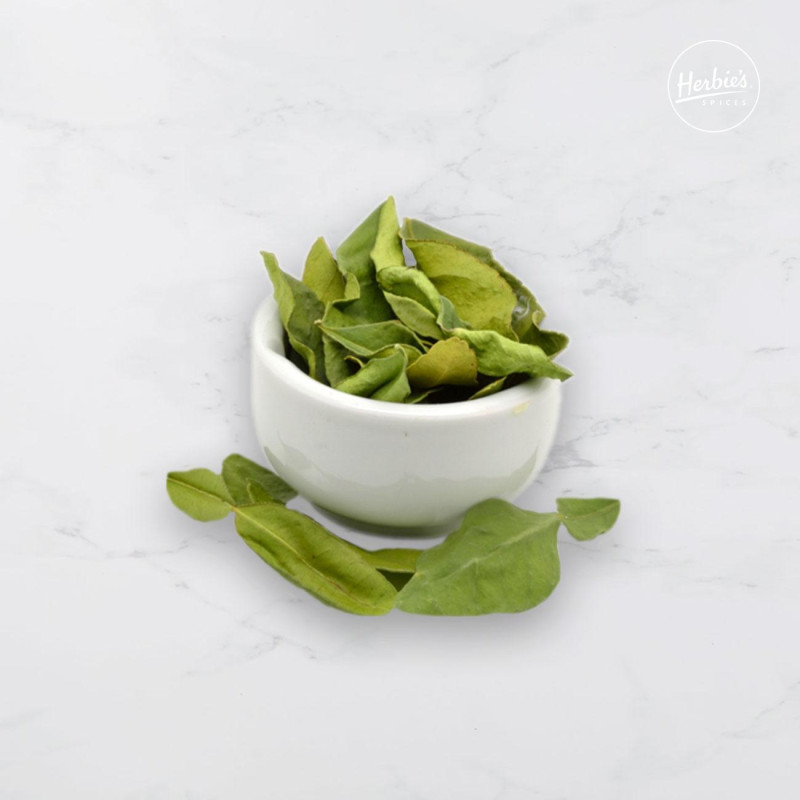 Australian grown and dried, these are the next best alternative to fresh kaffir lime leaves.
Other Common Names:
Makrut Lime Leaves, Kaffir Lime Leaves. Botanical Name: (Citrus hystrix)
Description & Use:
Kaffir Lime Leaves are easily recognised because of their unusual double-leaf structure, that has the appearance of one leaf joined onto another end to end. These lime leaves have a taste that resembles lime zest, and they are most often used in Asian cookery, especially Thai. Herbie's Spices Kaffir Lime Leaves have a rich green colour and characteristic fresh lime leaf flavour. Add the whole leaves to soups such as Tom Yum and crumble them into stir-fry dishes and green curries.
Product of Australia.