Lavender Essential Oil 10ml by FREE SPIRIT GROUP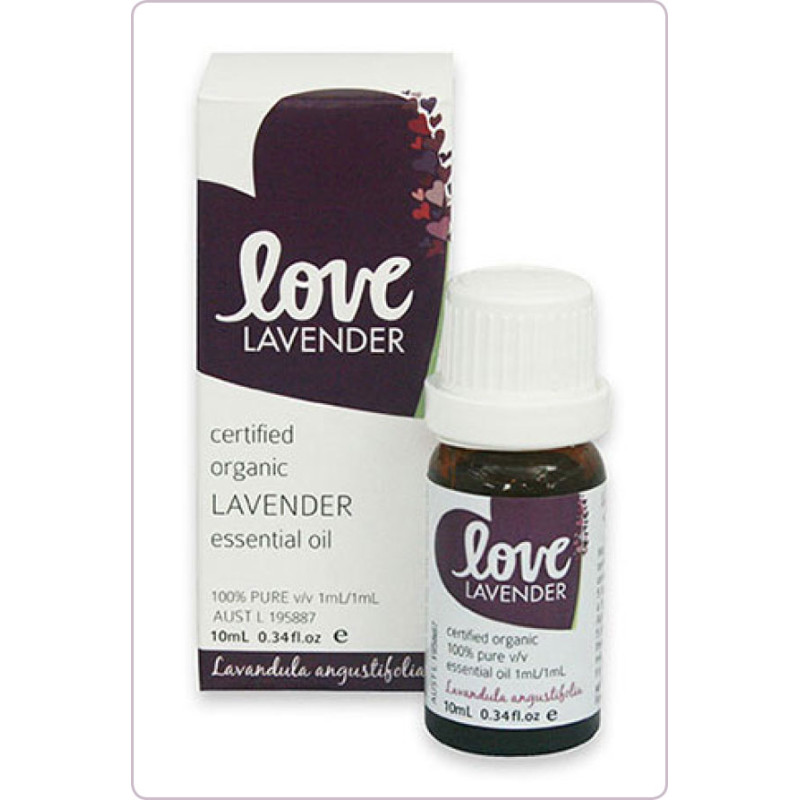 Personally sourced from Bulgaria, this 100% pure essential oil has a multitude of first aid uses and should be kept handy in every home!
The Love Lavender brand has been created to return this outstanding natural plant medicine to popularity so that its many health promoting virtues can be known.
Most importantly, we want to make sure that our Lavender oil is of the highest therapeutic grade and quality. We have personally visited organic lavender farms in Bulgaria to source the very best oil in the world that is certified to carry the highly respected organic logo of the European Union.
Love Lavender is the only certified organic Lavender oil in Australia that meets the strict specifications required to be listed by the Australian Therapeutic Goods Administration as a therapeutic product.
Once in Australia, each batch of Love Lavender oil is put through rigorous testing to ensure its authenticity, quality and therapeutic value. It is then packaged under Australian TGA licence and Good Manufacturing Practice (AUST L 195887).
For the temporary relief of the symptoms of:
anxiety and stress

headache

insomnia

wounds

sunburn and minor burns

skin inflammations and many more.
Some of the simple, safe and comforting ways to use Love Lavender pure essential oil:
DIRECT APPLICATION – dab neat onto affected area or dilute 1 part with 5 parts high quality vegetable oil.

VAPOURISATION – add 5-10 drops to water in oil burner.

BATH – add 5 to 10 drops to warm bath water.

INHALATION – place 1-5 drops on a tissue and inhale.

MASSAGE – dilute 1 part with 9 parts high quality vegetable oil.

SPRITZER – add 5-6 drops to 100ml water in a spritzer bottle, shake well and spray (avoid eye area).