Maca Chocolate Herbal Coffee Tea Bags (10) by TEECCINO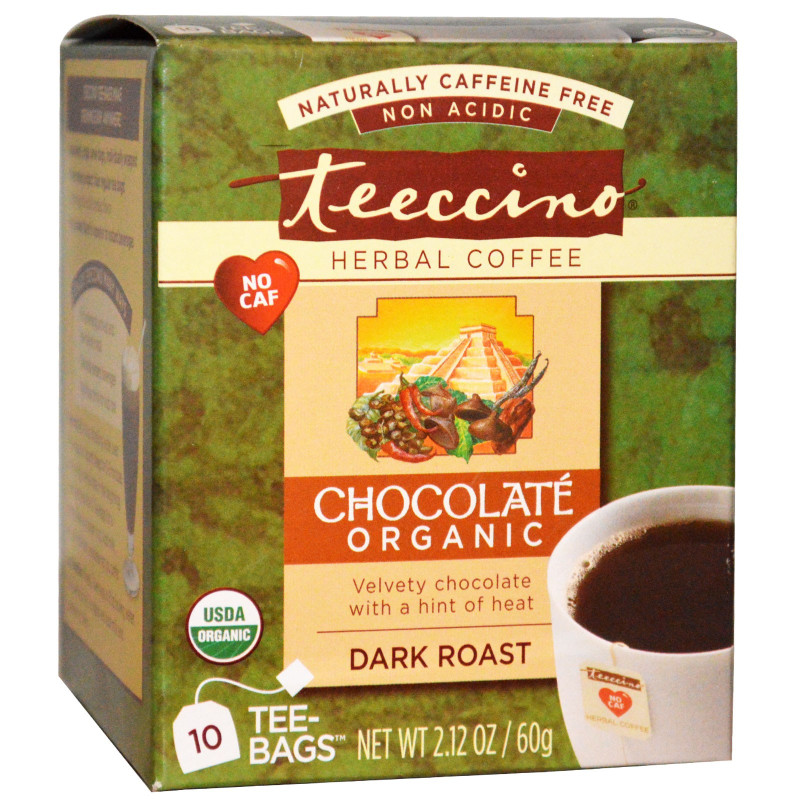 When Montezuma was drinking his "Nectar of the Gods", a brew that combined cocao beans with vanilla, honey, and chiles, he knew what he was doing. Just a bit of heat generated from those chiles will wake up your system with just the right amount of stimulation. It's subtle so it won't overwhelm your senses, yet it provides a gentle prod with warmth for your digestion and circulation.
Ingredients: Roasted organic carob, organic barley, organic chicory, organic ramón seeds, natural chocolate flavor, organic cocoa, organic chile flakes.
May contain trace amounts of almonds.