Multigrain Crispibread Quinoa 125g by ORGRAN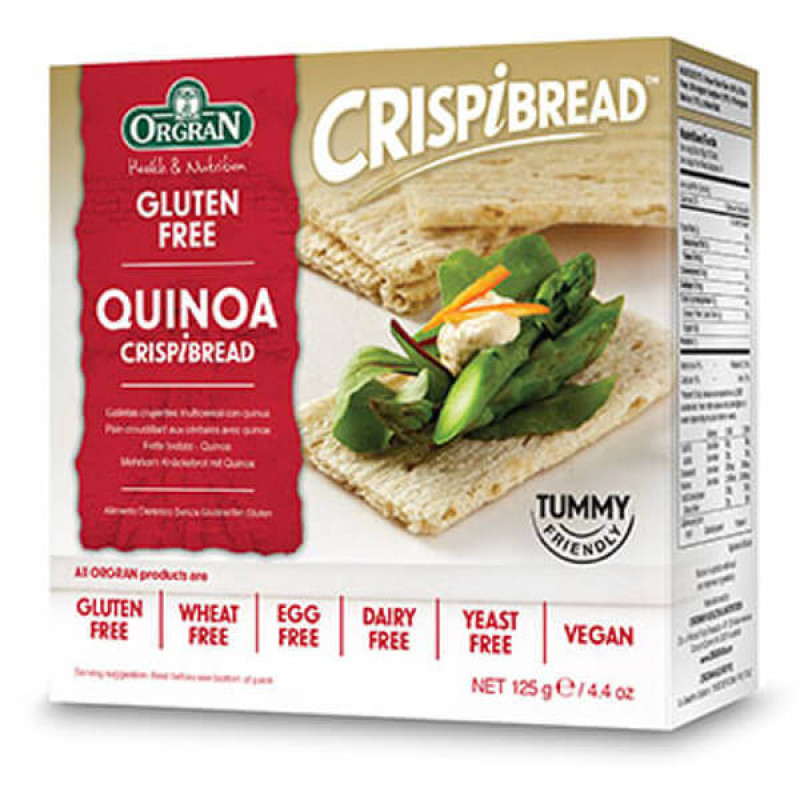 Orgran Quinoa Crispibread is a quality product produced from a nutritious combination of wholesome cereals and the revered superfood Quinoa. It is the ideal alternative to bread or heavier type crackers and has less than 0.4g fat per serving.
Ingredients: Brown Rice Flour (40%), Rice Flour, Wholegrain Sorghum (15%), Wholegrain Quinoa (10%), Iodised Salt.