Organic Moong Dhal 400g by SOL GHEE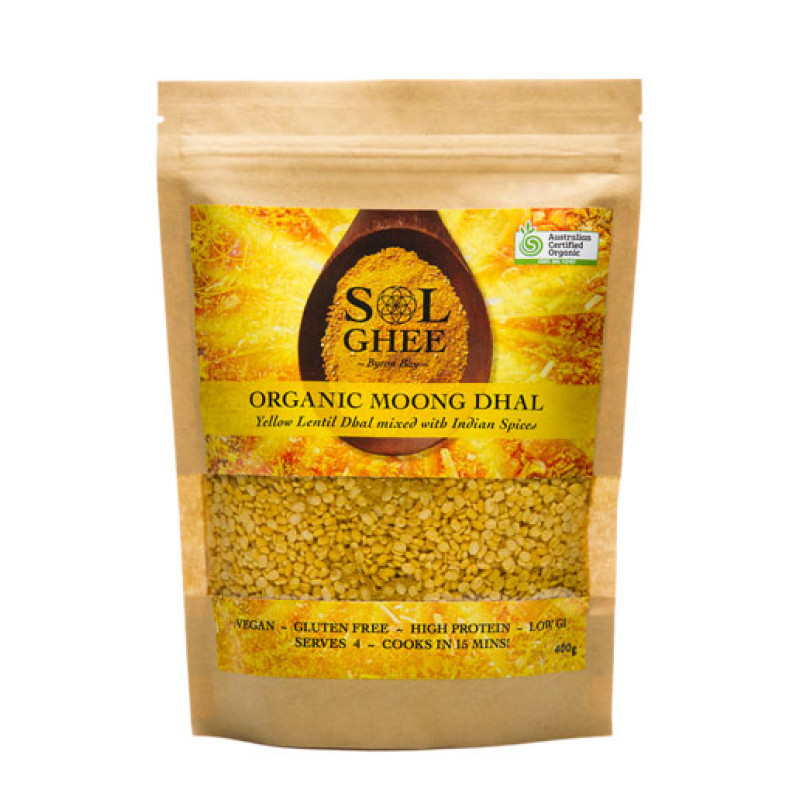 Yellow split lentils (moong dhal) are light and easy to digest.
We have mixed ours with a special blend of Indian spices suitable for all Ayurvedic body types. An easily prepared, highly nutritious meal.
Ingredients: Organic yellow lentils, organic spices (cumin, coriander, ginger, turmeric), himalayan salt.