Organic Soapberries 500g by THAT RED HOUSE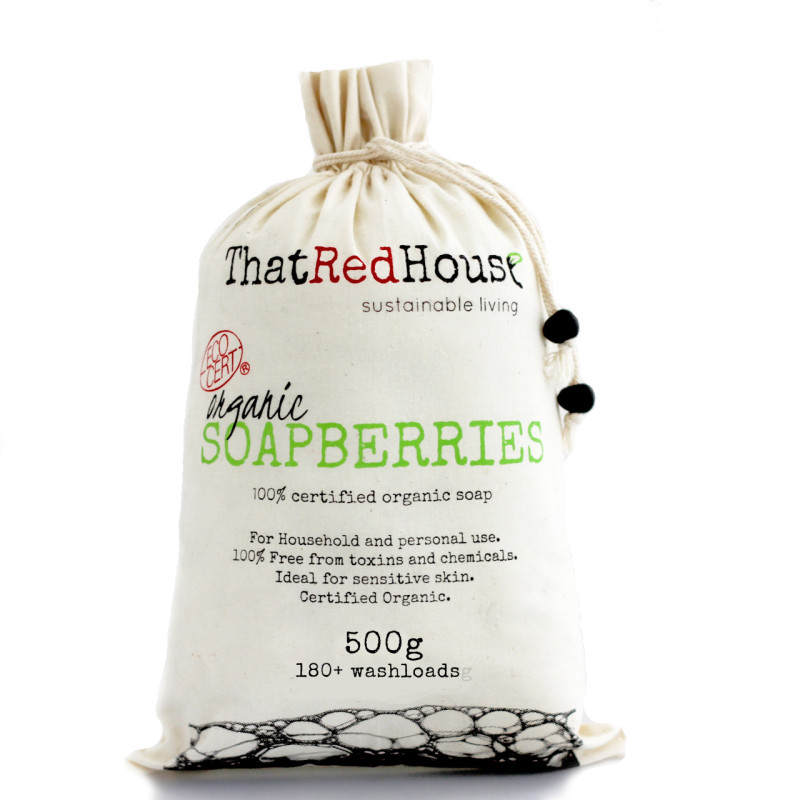 These Organic Soapberries from 'That Red House' are one of the most natural and most cost efficient alternatives to mainstream laundry detergents. Simply place five soap berry shells into the free wash bag provided and pop that into your washing machine with your next load. When they are agitated in the water they produce a natural soap-like foam and do a brilliant job of washing the families laundry.
They are very effective as they contain natural anti-bacterial and anti-fungal properties. Plus because these berries are all-natural, organically grown and hypoallergenic they are an ideal choice for those with sensitive skin and various skin conditions.
You can also these for general household cleaning, just boil the shells for fifteen minutes and use that the liquid as a natural soap!
Soapberries are harvested from the Sapindus Mukorossi tree in Nepal, and are often referred to as 'soap nuts'. The shell of the fruit has a high concentration of saponin, which provides excellent cleansing properties.
Sustainably packed and dried by local communities. 100% Natural, Certified Organic by the USDA and Eco Cert, hypoallergenic, vegan. Not tested on animals.
Ingredients: Organic soapberries (soap nuts).